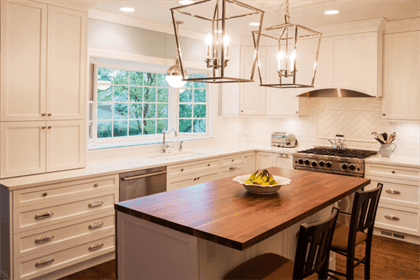 Ask any Chicagoland real estate expert, and they'll agree: Kitchen remodels are one of the smartest ways to increase your property's value.
Know Where to Start
DIY projects are a good way to save money, and design shows can give you plenty of inspiration. However, if this is going to be a large undertaking, it might be best to leave it to the professionals. it's important first figure out what kind of project you want to take on, so you know where to begin. You'll also want to figure out your budget before you start making any plans.
DIY or Professional?
Do you need a simple kitchen renovation? If the layout works but your kitchen needs some updating, you might want to change the countertops, paint the cabinets, install new flooring, and/or update the appliances. Most of this you might be able to do yourself. If you want to create a new layout, add a kitchen island, or knock down a wall for your kitchen remodel, this is a project better left to the professionals of a design and build team, such as Hinsdale-based LaMantia Design and Remodeling. Interior designers and architects can help you with space planning and materials, and they help you through the construction process.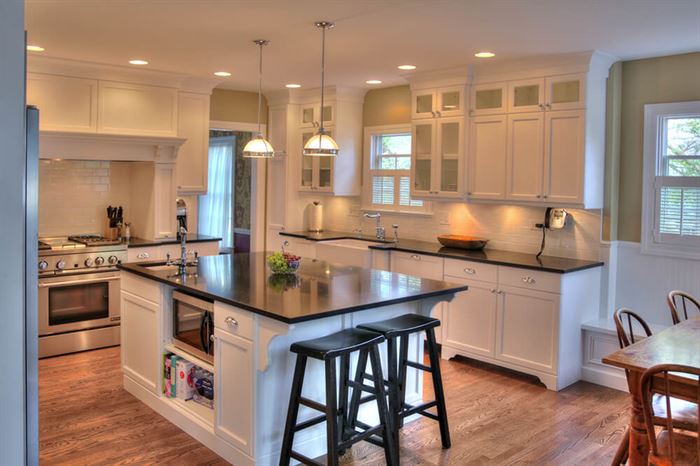 Find Kitchen Inspiration
Whether you're going DIY or professional, it's helpful to have some ideas in mind from the start. Do some research on kitchen remodels and renovations in Naperville and the surrounding suburbs to find images that appeal to you. This can include kitchen trends, color choices, layouts, appliances, and anything else you'd like to see if your new kitchen. This will help you have a better understanding of what will work and what won't, and it can give your kitchen design team a better idea of what you're envisioning in your head.
Bottom Line
Once you've figured out your finances, you've determined if this is a DIY or professional project, and you have an idea of your end goal, you can decide if it's the right time for a kitchen remodel. If everything is coming together, then the timing might be right to begin this home improvement project. If your budget doesn't currently support the kind of kitchen renovation you'd like, you can start to put some money into savings and plan to start your kitchen renovation in the near future.