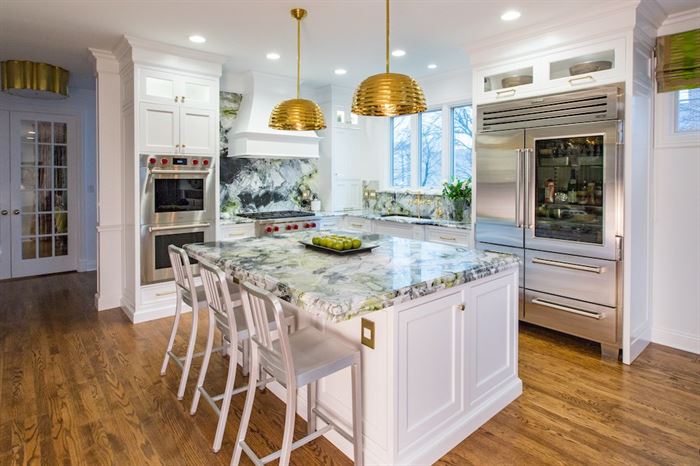 Do you envision your dream kitchen as a traditional, modern, or contemporary space? Are you imagining a bright, white workspace or one with pops of color? No matter what your vision includes, keep reading for design inspiration to help you make your dream kitchen a reality.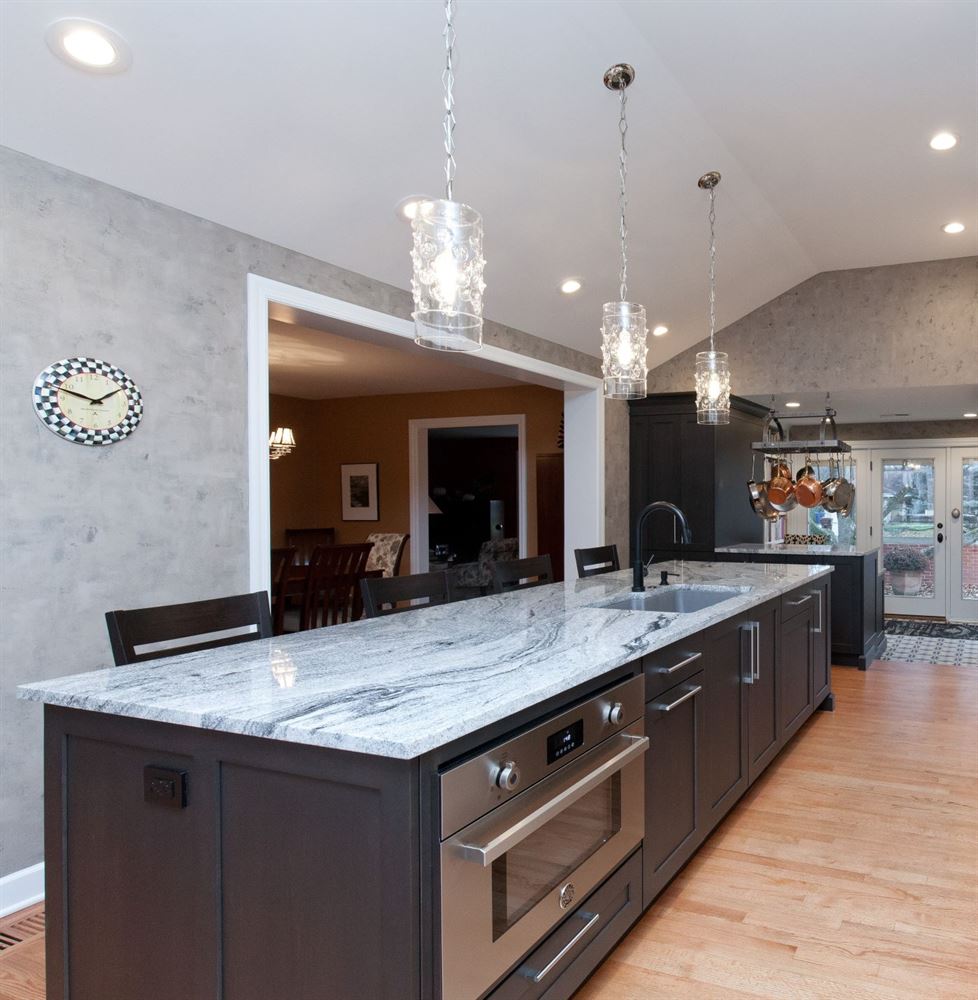 Kitchen Islands
Whether you're looking for extra prep space in your kitchen, additional seating, or extra storage, an island is a great addition. With plenty of custom choices to choose from, you can create the perfect fit for your space.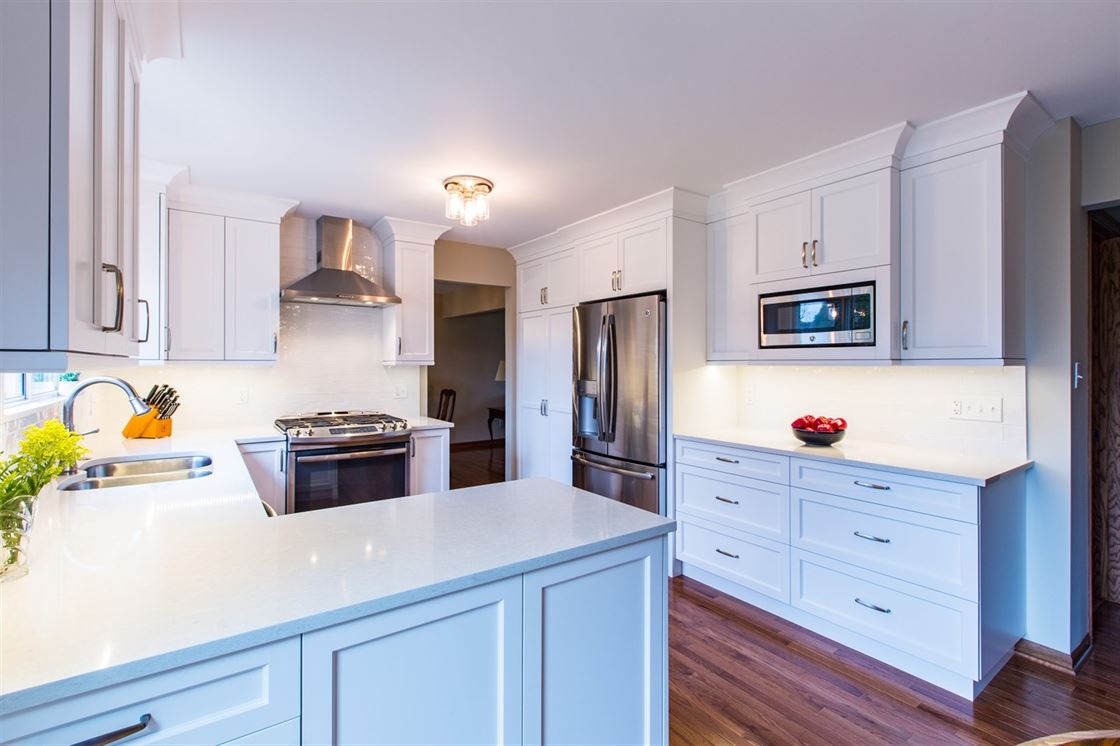 Sleek Appliances
Make your kitchen your own with appliances that fit what your family needs. Questions that you can ask yourself are, Do you want a conventional oven, convection oven, or a steam oven? Gas, electric, or induction? Does your family need easy access to an in-door ice-maker on the fridge? Maybe installing a wine fridge suits your style? Customize your appliances so your new kitchen truly works for you.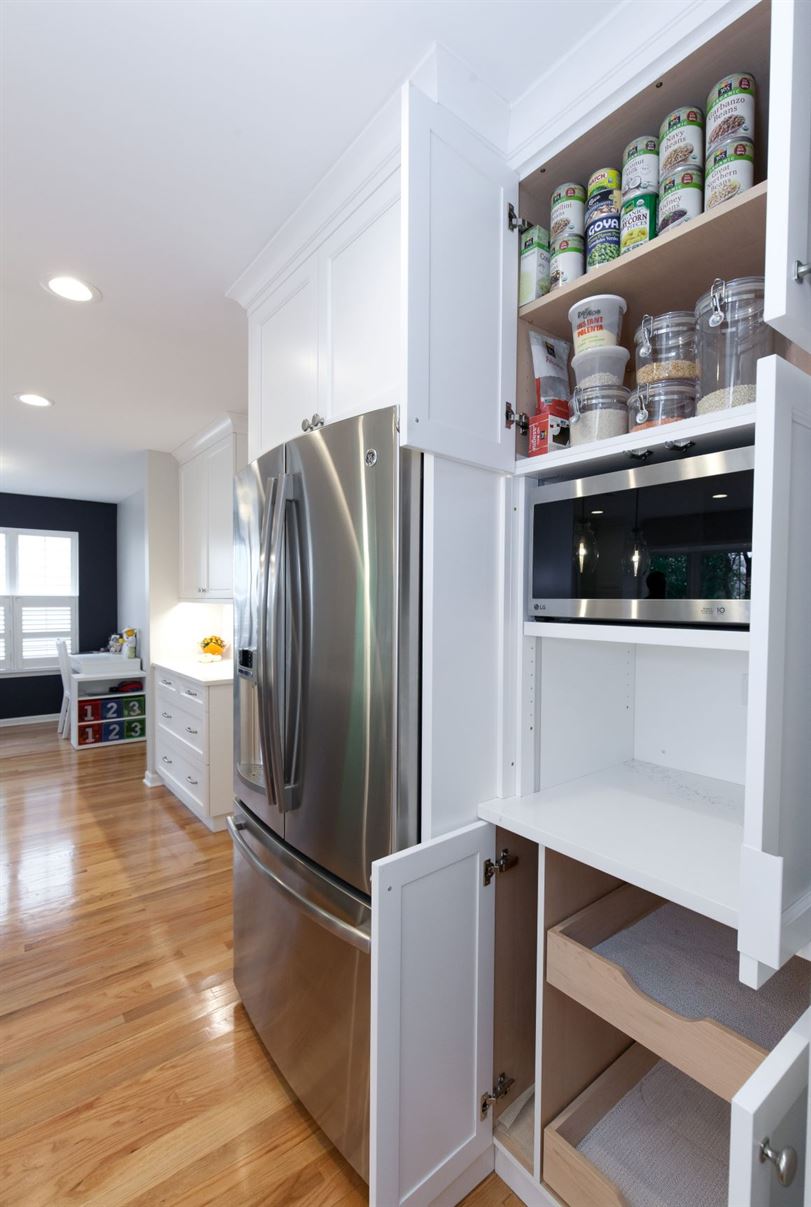 Storage and Functionality
You don't need to be a top chef to have chef-inspired storage and functionality in your kitchen. Think about adding an appliance garage for small appliances or installing pull out drawers in your lower cabinets for ease of access. Consider choosing a large basin-style sink to easily wash pots and pans, or including a designated charging station with USB ports to charge your devices while you cook and entertain.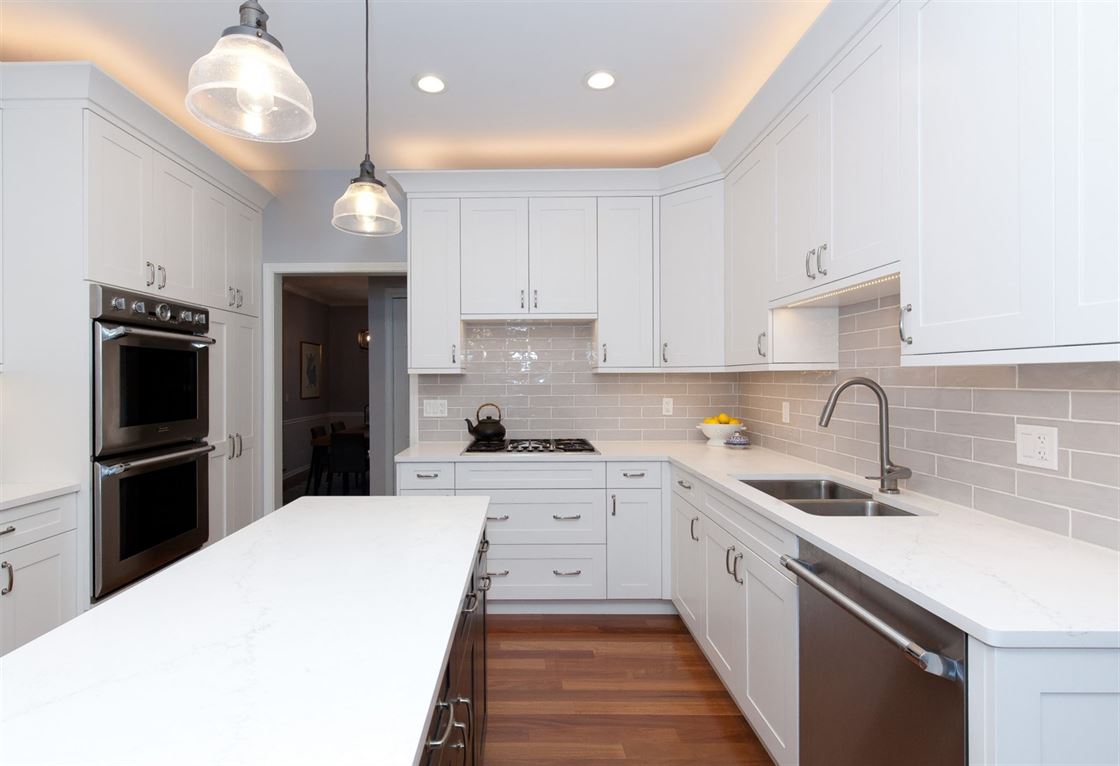 Easy-To-Clean Surfaces
For the low-maintenance chef, your dream kitchen should include easy-to-clean and maintain surfaces. To make your after dinner clean up a breeze, consider using quartzite, quartz, or soapstone for your countertop material. Ceramic, porcelain, or glass are beautiful options for your backsplash. Want easy-to-clean cabinets as well? Choose a flat cabinet door with a baked-on finish or painted doors with a high-gloss finish. Both of these options only require a wipe down to keep your kitchen squeaky clean.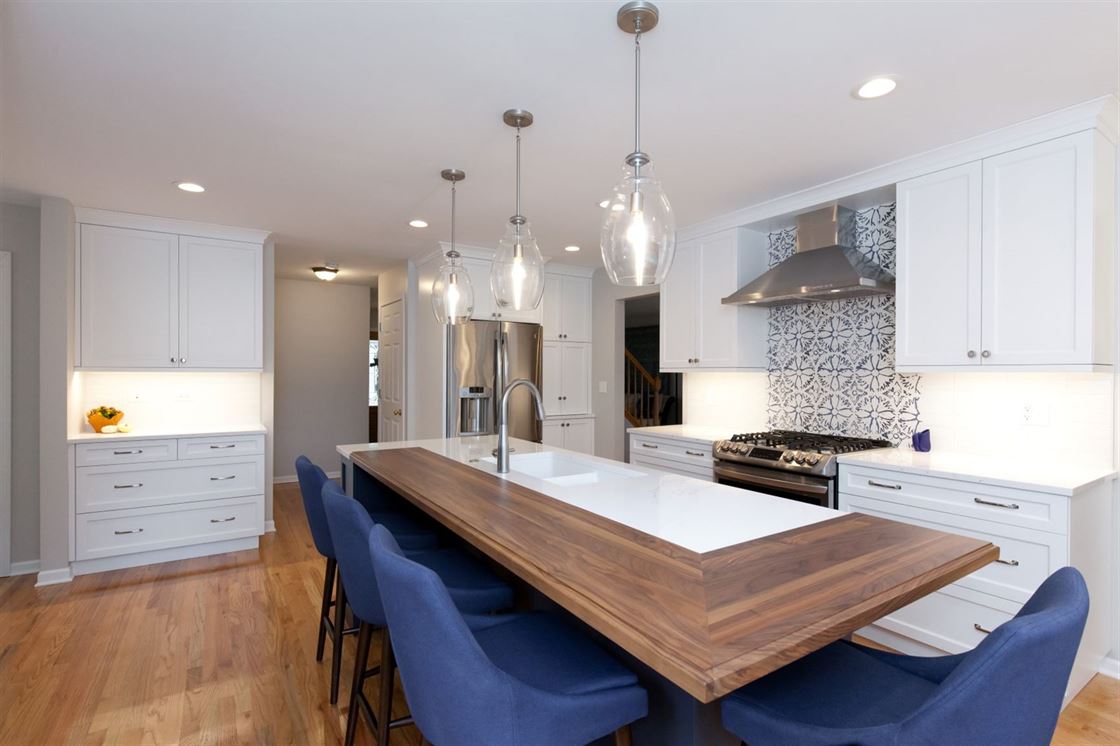 Mixed Materials
Add warmth to your kitchen using mixed materials. Consider combining walnut cabinets with quartz for the island countertop for a sophisticated take on a traditional look. Or make things more modern with quartzite counters and a striking stove backsplash made of tile. You can even freshen up the feel of an outdated kitchen by pairing cabinets with clear glass inserts.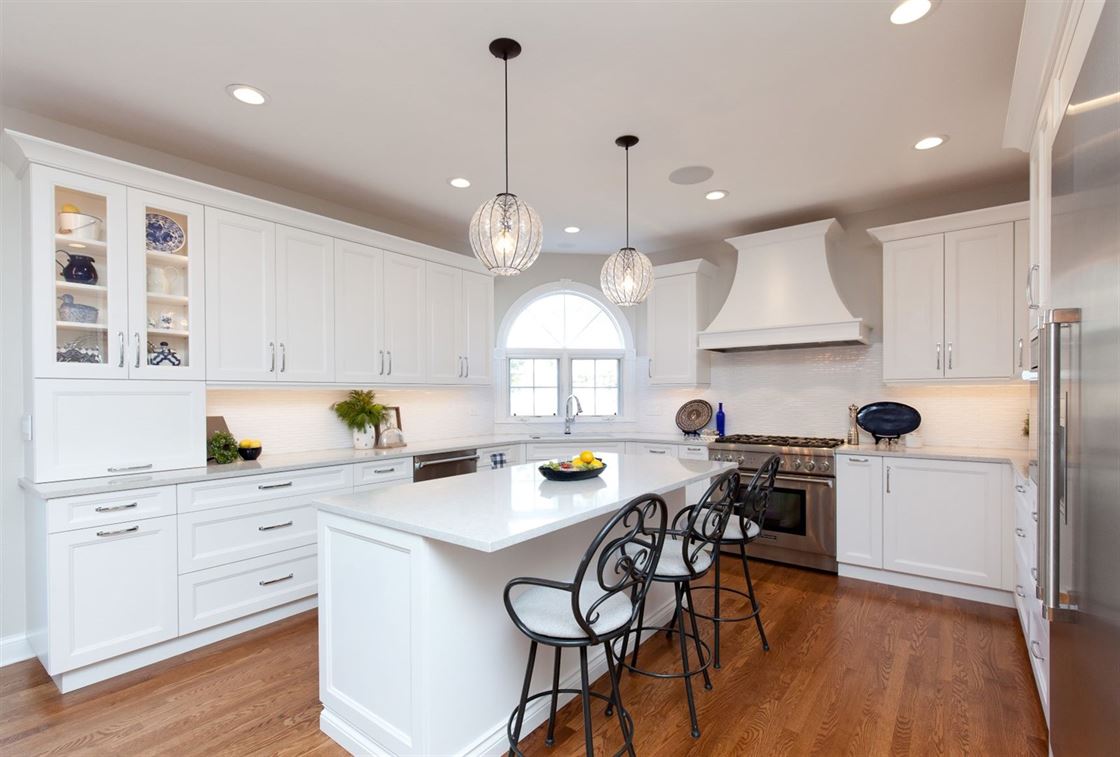 Bright White
If you're looking to brighten your kitchen, check out these bright white kitchens for inspiration. Switching out dark cabinets for white ones can easily wake up your workspace. Try adding a lighter countertop color or a white backsplash to finish off your fresh, white theme.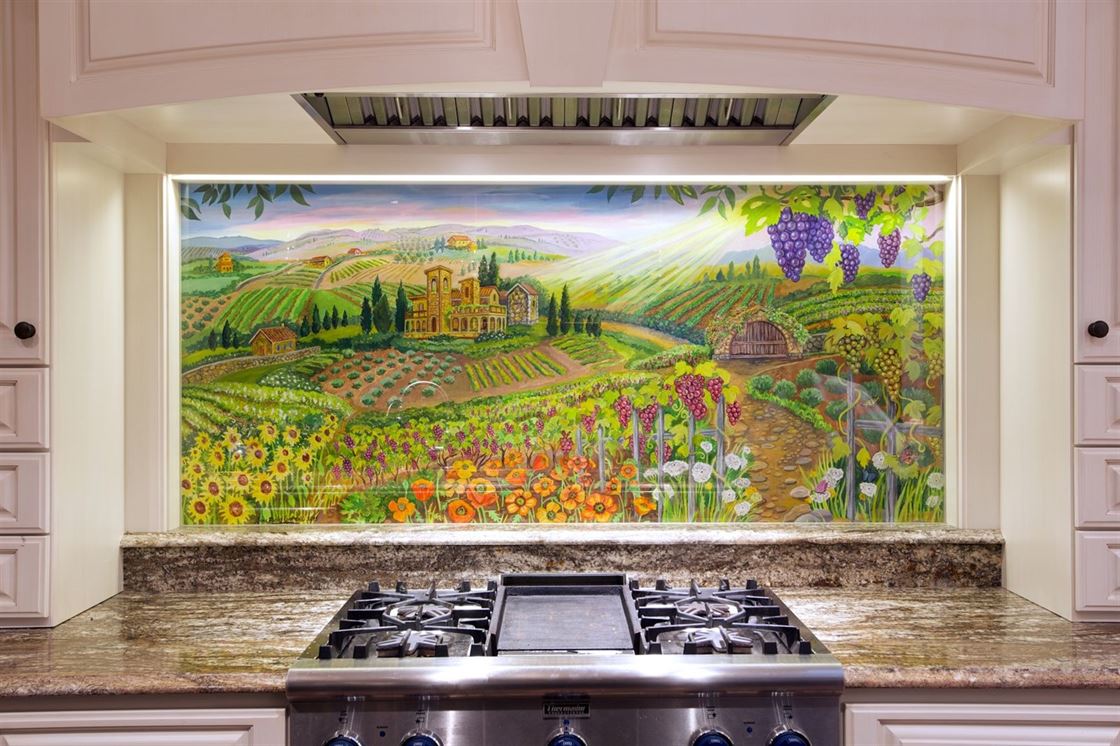 Pops of Color
Add a pop of color to your ideal kitchen with a fun, unique color scheme on your cabinets or a bright, exotic backsplash. Whether your personal style leans towards bold hues, sleek elegance, or natural tones, showcase your personality in the details! That way, the space will always inspire you to create masterpieces.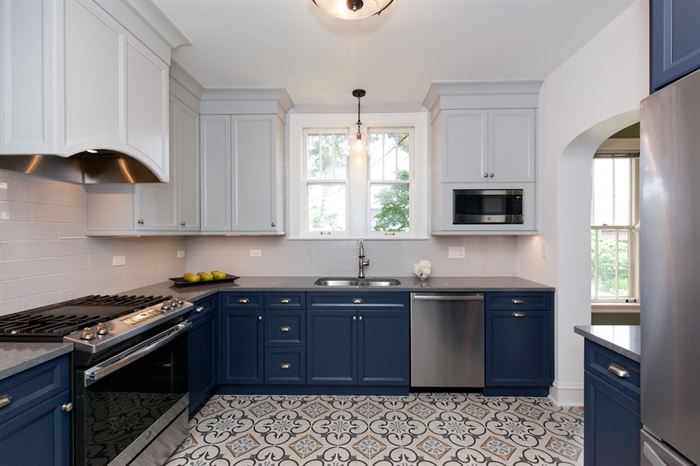 Punch of Pattern
Adding that perfect punch of pattern doesn't have to be intimidating! You can design a daring focal point anywhere in your kitchen – from the backsplash above the sink or range to a custom tile floor. Even the countertop can become a work of art with the tile design that perfectly fits your personality – and there are plenty out there to choose from!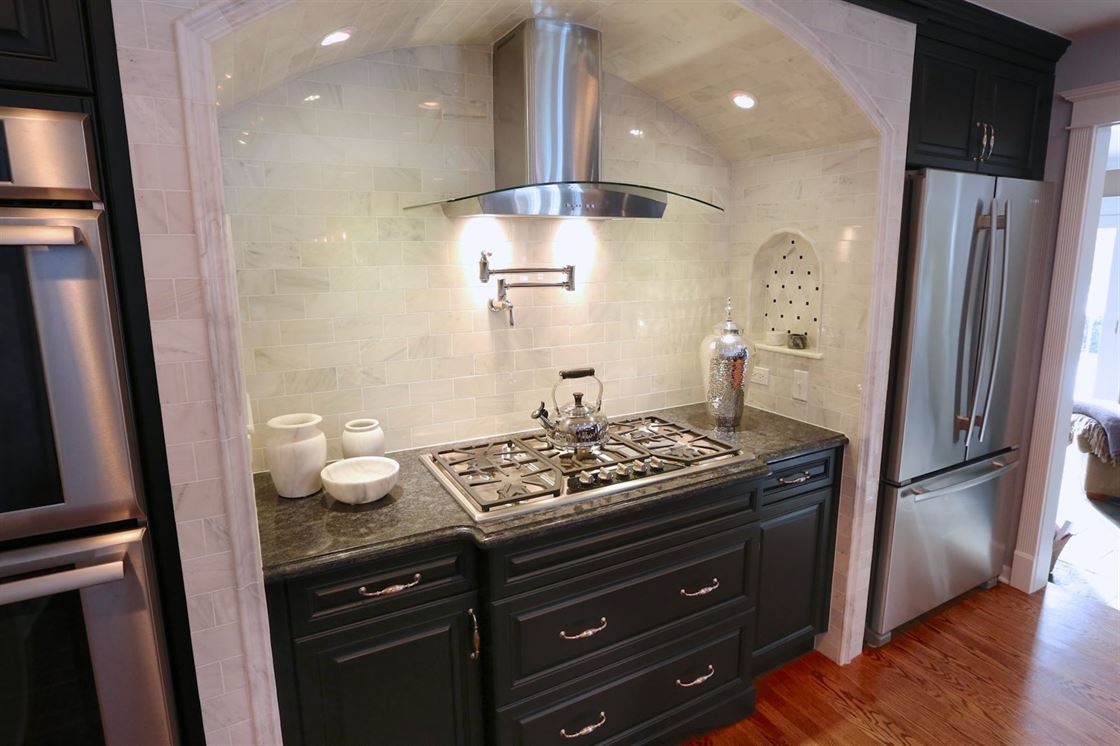 Custom Finishes
No kitchen is complete without the final, finishing touches. Whether it's a wall-mounted faucet above your sink or a handy pot filler, the possibilities for finishes are endless. Whether you've always dreamed of a wood range hood, already created the design for a custom tile floor in your mind, or just really need some efficient, unique storage ideas, designing your dream kitchen lets you add your own custom finish to one of the most important rooms in your home.