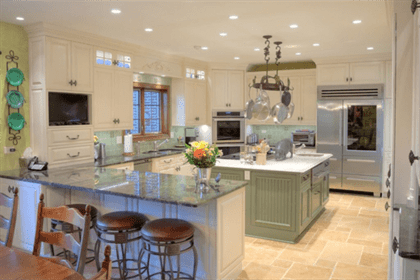 Kitchens are one of the most popular rooms for remodeling. When you buy a home, you might not love the kitchen it comes with. Sometimes that can be helped with minor changes, but sometimes it's better to invest in your brand-new dream kitchen. If that includes a kitchen island, here's what you need to know.
Why Include a Kitchen Island?
There are many reasons to include an island in your Chicagoland kitchen remodel. A kitchen island increases your counter space, providing more work space for cooking, baking, and food preparation. You can put your cooktop on your island instead of on a traditional counter or include additional storage. A kitchen island can also be another place to gather. By adding barstools around one of more sides, it provides a place for weeknight dinners or weekend fun with friends and family.
How Much Does a Kitchen Island Cost?
The cost of your kitchen island depends on a lot of factors. There are premade, freestanding carts and worktables you can purchase for a couple hundred dollars in the Naperville area, or you can have a custom island built to match the rest of your kitchen. The cost for this can range from hundreds to thousands of dollars. Working with a design and build team will help you determine what kind of island is best, and they'll make sure it fits your budget.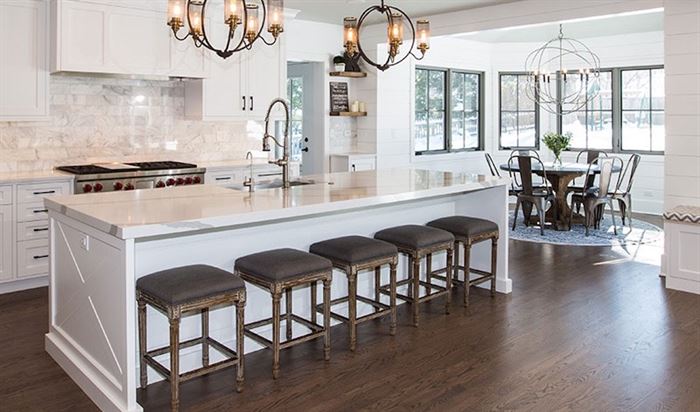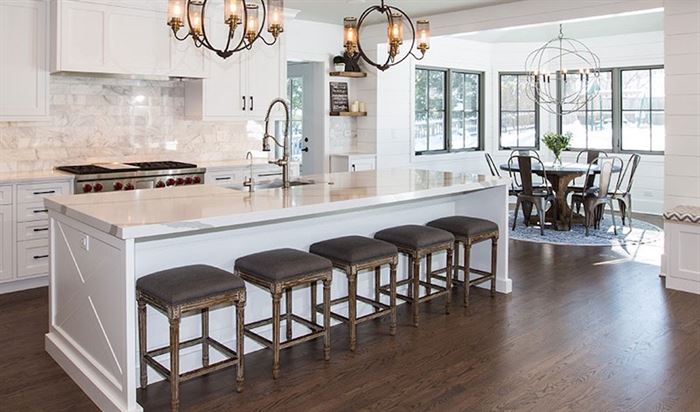 What Size Island do You Need?
This is another area where a design and build team can help. You'll want to plan for an island that gives you enough space, but it should also fit proportionally to the rest of your kitchen. You'll need sufficient pathways around each side, and an architect and interior designer can help you figure out those details.
Is This a DIY or Professional Project?
If you opt for the premade option, you can easily put that together yourself. When it comes to the larger, more involved projects like a custom kitchen island for your Hinsdale home, it's best to leave that to the professionals. That way you'll know it's done properly and will last for years to come.