A first-time homebuyer came to LaMantia looking to start a kitchen remodeling project … just the kitchen. But once she met LaMantia kitchen designer, Gina Mazzone, CKD, CBD, she was presented with a plan for her older home remodel that included not only the kitchen, but a good portion of the first floor as well.
Mazzone's first-floor home design plan brought this older home into the 21st century, creating a space that was more suited to a young, professional woman who loves entertaining.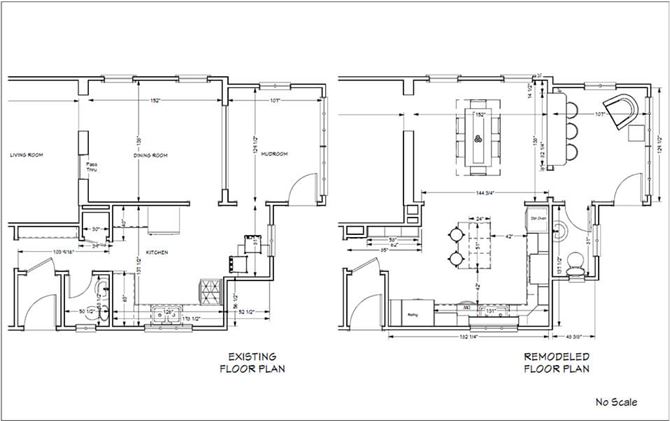 Removing Walls to Improve Flow
The client was initially hesitant to lose the formal dining room of the home. By removing the common wall between the dining room and the kitchen, however, we were able to open up the space and still provide the distinction of a separate dining room. We did this by adding a shallow arched opening that resembled other doorways throughout the house.
Before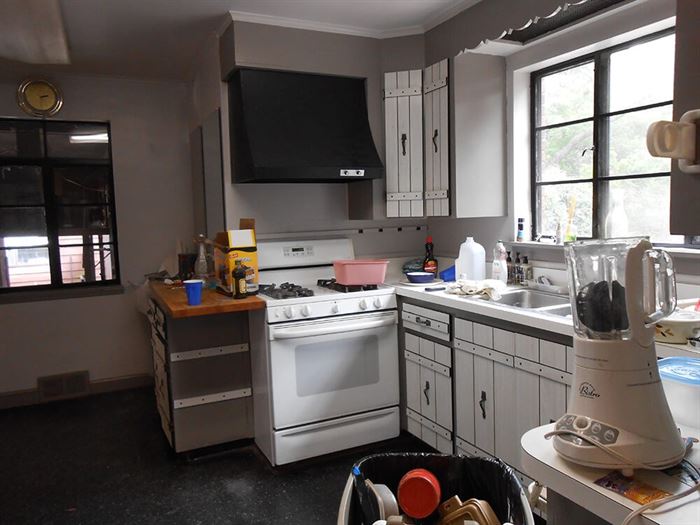 After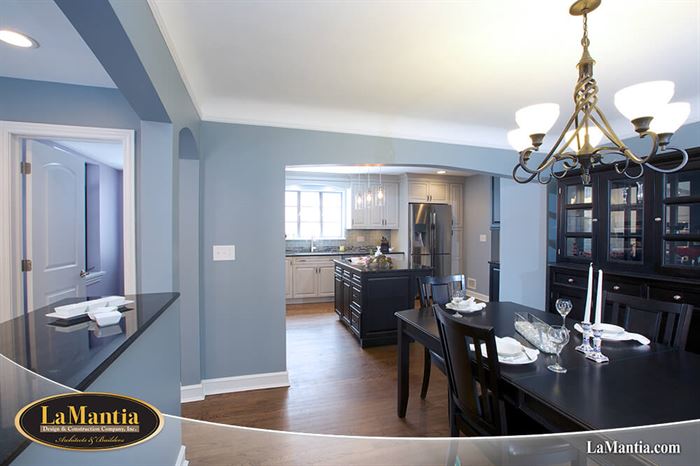 Finding a New Mudroom Entry
Since Mazzone's plan for this older home remodel removed the original mudroom entry, she needed to relocate it. The pass-through was shortened and the LaMantia team added a granite overhang to accommodate more guest seating for entertaining.
Before
After
Relocating the Powder Room
Mazzone also noticed that the current location of the powder room limited the open floor plan layout that she envisioned for the new kitchen. Originally, there was a doorway from the mudroom into the kitchen, but Mazzone transformed the space into a brand-new location for a  powder room.
Before
After

Finishing Touches on a Brand-New First Floor
Choosing the materials put the final touches on this older home remodel. Finishes included maple perimeter cabinets, painted with a smoky gray paint, as well as an island with cabinets in a rich ebony. Glass backsplash tiles and updated lighting throughout the renovated spaces on the first floor added to the modern feel of this updated, traditional home.