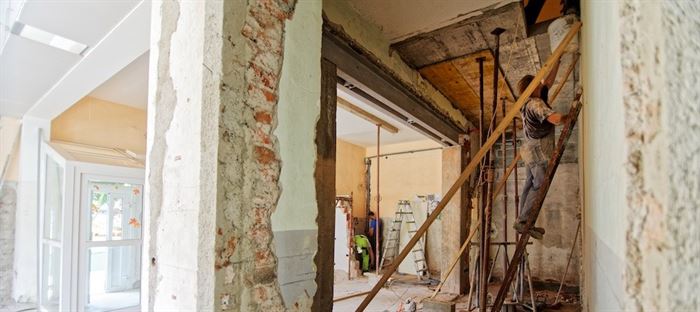 If you're looking into fixing up your home in the Chicago suburbs, you've likely used the words "renovate" and "remodel" interchangeably. Both allow you to make improvements to your house, but they are actually two different types of projects. Take a look at what the differences are between home remodeling vs renovation, so you know which type of project you're looking to plan.
What Does Remodel Mean?
A home remodeling project involves changing the current layout of your home or transforming it in some way. There is demolition involved with a remodel, and the construction is more advanced. For example, if you want your kitchen or bathroom gutted, that is considered a home remodeling project. You'll be changing the layout of the room to improve its appearance or better suit your needs. You might move a wall, relocate a door, or even add on more space to accommodate a growing family.
If your goal to change the appearance or function of a floorplan, then you'd want to consider remodeling your kitchen, bathroom, or any other room you've dreamed of updating.
What Does Renovate Mean?
On the other hand, there are home renovation projects. Renovations are done to update or restore the current structure of your home. These updates are more surface level and cosmetic. They can still have a big impact, but you won't be changing the structure of the space at all.
If your kitchen or bathroom is outdated, for example, you can renovate by painting the cabinets or getting new ones, installing new appliances, updating the countertops, and painting the walls. The layout of your kitchen will stay the same, but it will be a freshened up space that better suits your personal style.
Renovation vs Remodel: What's the Cost?
Because home remodeling projects are more involved, require more labor, and have a longer time frame, they have a higher price tag. Before deciding what type of project you want to do, it's a good idea to look at your home improvement budget to see if a renovation or remodel makes more sense.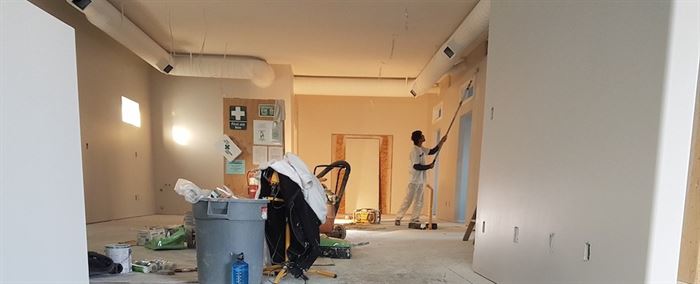 Working with Professional Designers and Architects
Whichever type of home project you decide to begin, it's a good idea to work with a professional design and build team. Professional designers, architects, and construction workers are highly trained in transforming homes, and they can help you bring your vision to life. To learn more about LaMantia's renovating and remodeling services, contact us for a complimentary consultation.