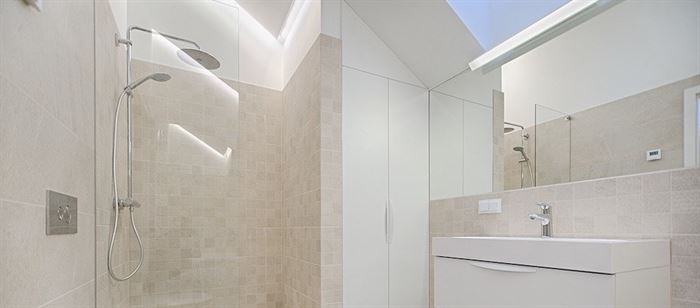 When planning a master bath remodel, one of the main considerations is the shower and/or tub situation. Have you thought about adding a his and hers shower to this space? This type of shower can be a great addition if you've got the room and are looking for a unique, time-saving bathroom feature. There a few questions to ask yourself before adding a double shower to your master bathroom renovation plan.
Is There Space?
The first, and most important, point is to make sure there's enough space for a his and hers shower. This option is larger than a standard shower, so your bathroom needs to be big enough to accommodate the extra square footage. If it's not currently large enough, is there an option to expand your master bathroom? Perhaps you won't mind making a closet a bit smaller or losing a foot or two in the bedroom to accommodate this type of shower.
Are There the Right Mechanics?
Not only do you need enough space, but you need the right mechanics as well. A double shower needs to provide enough water pressure and hot water for two people at the same time. Your master bath remodel may need to included an upgraded water heater, and be sure to check your local requirements for water meters and upgrades to plumbing. Luckily, when you work with a design and build team, they will ensure that this is all properly taken care of for you.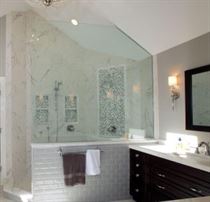 Have You Thought About Aesthetics?
Since you'll need double shower heads, they should line up to provide the most aesthetically pleasing visual. Use the height of the taller person to determine at what height the shower heads should be installed.
Do You Both Use the Bathroom Simultaneously?
A his and hers shower is especially helpful if you and your partner frequently use the bathroom at the same time. It can reduce the time it takes to get ready before work or a night out if you can both shower at the same time. This can save you from having to take turns with two quick showers to ensure there's enough hot water.
Ready for a His and Hers Shower?
Once you've thought through these considerations and answered these questions, it's time to start planning your master bath remodel. Consider working with a professional team of home designers and architects who can transform your bathroom into your dream space.