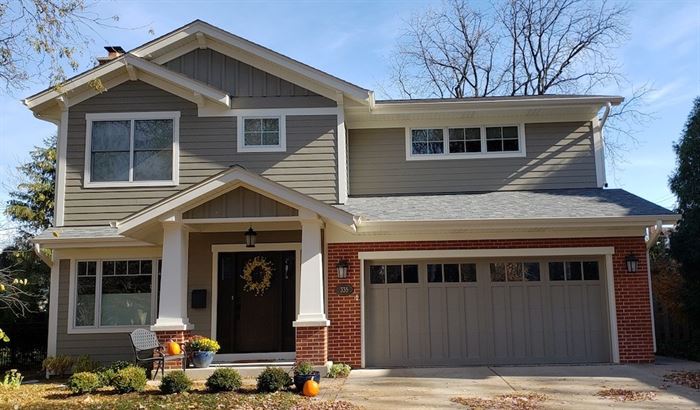 When you love your home but the current space no longer suits you, a home addition and remodel might be a better choice than finding a new house. That was the case for our clients in La Grange. These homeowners were referred to LaMantia architect Gail Cabala-Lowry, NCARB by a previous client, and she helped them evolve their home, allowing them to continue living in the place they love.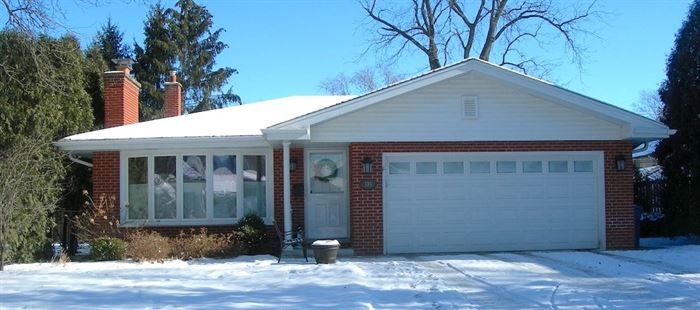 Home Addition Creates Extra Room on Two Floors
The homeowners' original house was a split-level, but they needed more room to grow.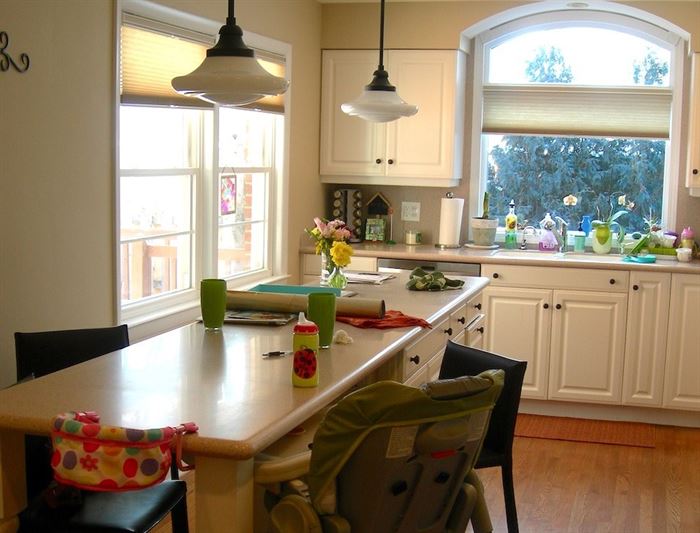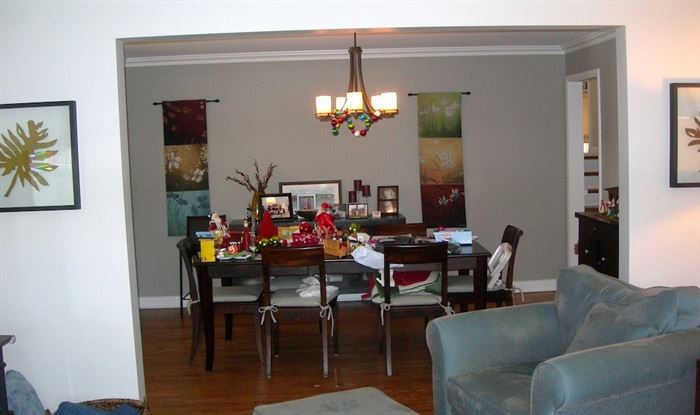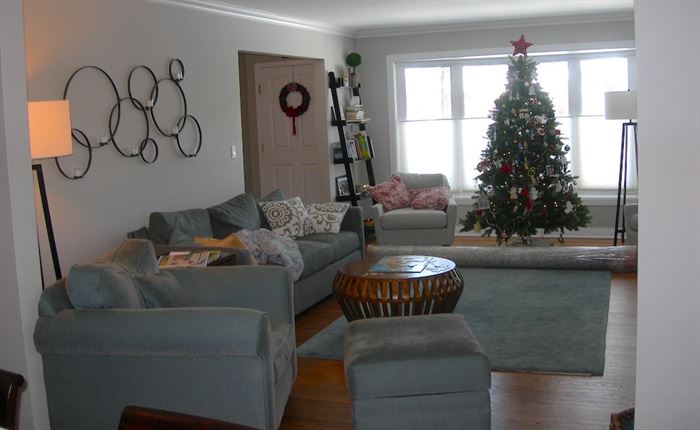 Gail's plan included a complete first-floor remodel, as well as two first-floor additions to accommodate a foyer, a porch, and a larger kitchen.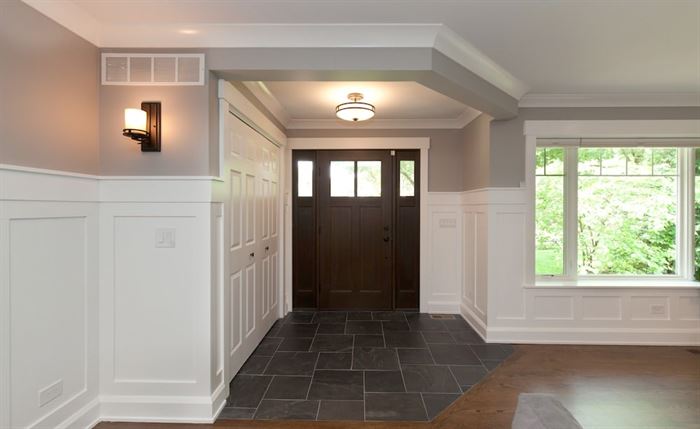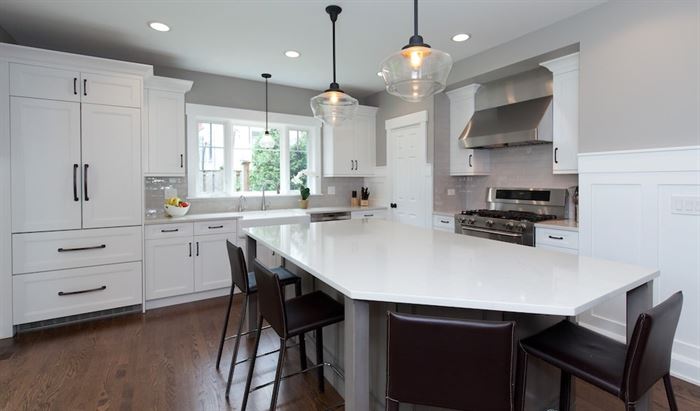 The plan also included a full second-story addition, complete with a master bedroom suite, two additional bedrooms, and a half bath.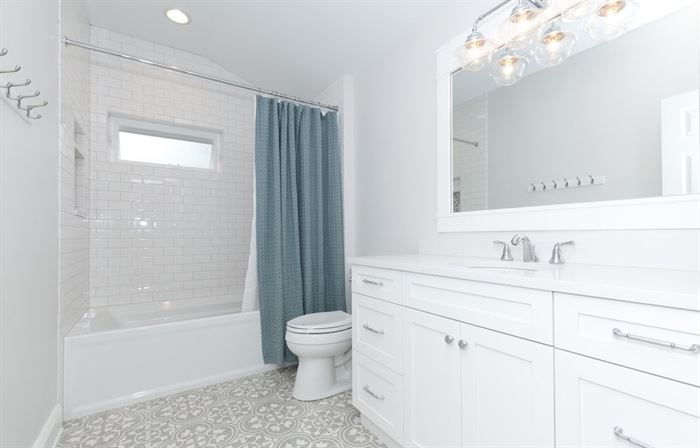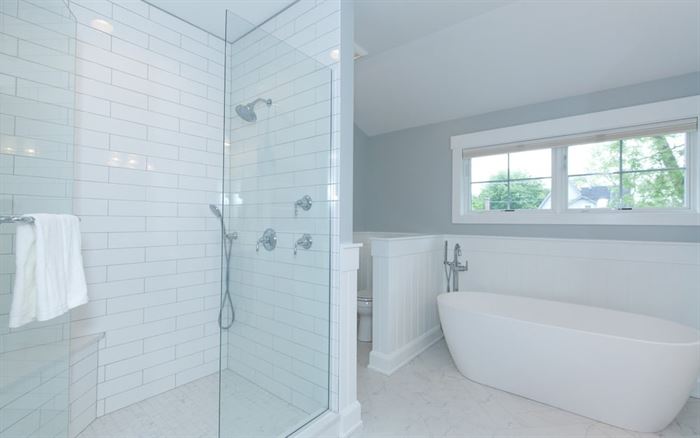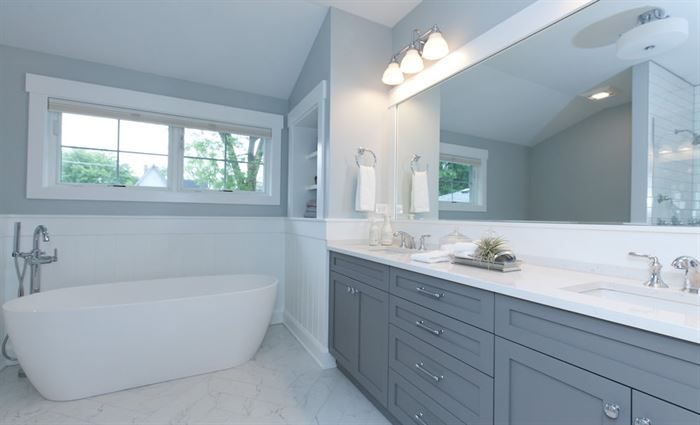 Exterior Remodel Brings Out Craftsman Style
The Craftsman-style of the home's exterior was complemented by the existing low slope of the roof with its large overhangs. A large gable was added over the front door to draw the eye to the home's entrance, which helped to downplay the prominent attached garage.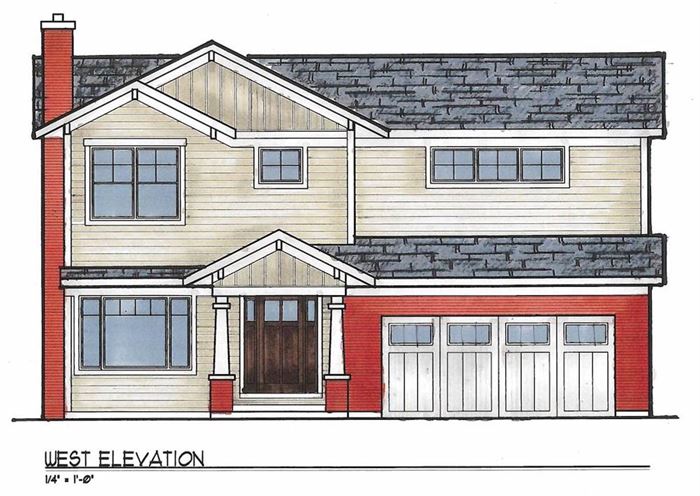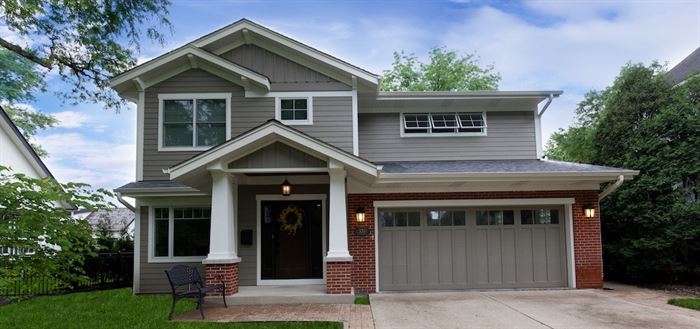 Light, Airy Interior Remodel Opens Up the First Floor
Inside the home, Gail took a "Craftsman lite" approach to ensure the interior matched the exterior. Her plan emphasized the traditional wood detailing that the Arts and Crafts era is known for, such as wainscoting and the classic trim styling on the window sills, but without the dark, heavy finishes. Instead, the woodwork was finished in the same shade of white as the kitchen cabinets to create a bright, light, and airy feeling throughout the first-floor interior.