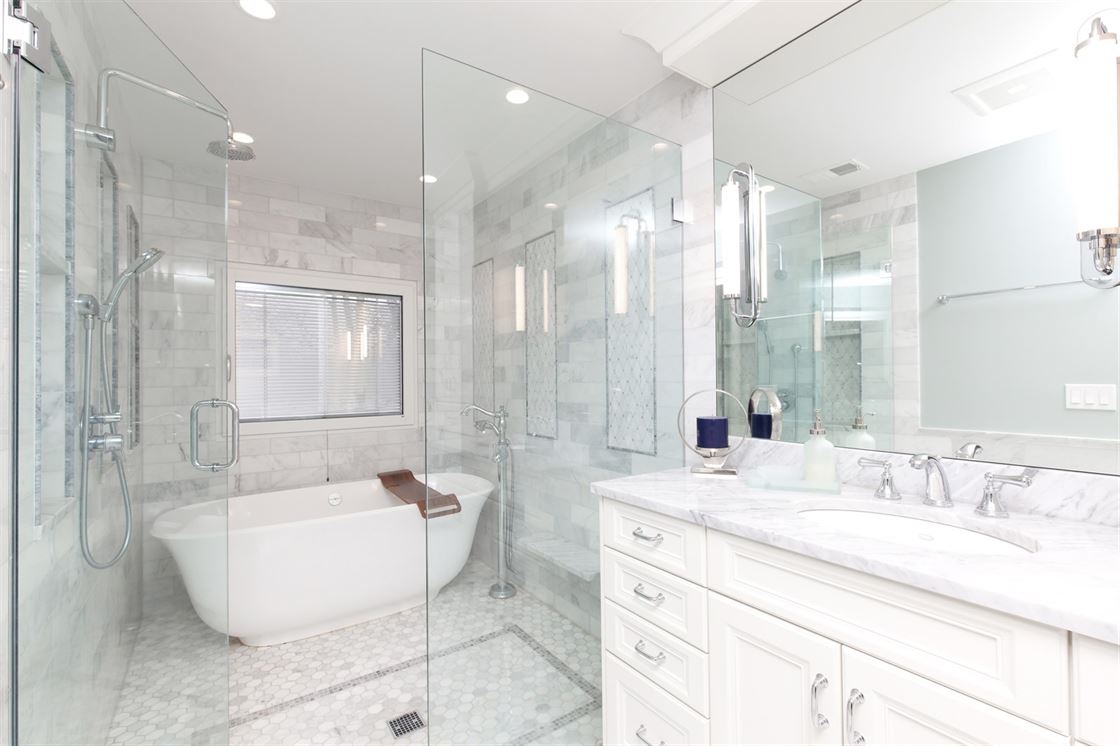 Before remodeling your bathroom in Hinsdale or the surrounding suburbs, there are certain questions you should ask yourself. Answering key questions will ensure that you're ready (mentally, physically, and financially) to take on a remodeling project and the answers will help the process go more smoothly.
What is my budget?
The first (and most important) question to ask yourself is about budget. Having a solid understanding of your finances before you begin a Downers Grove, Burr Ridge, or Hinsdale bathroom renovation allows you to figure out exactly how much you can spend on this project. It also helps you figure out if there's any additional money to budget for surprises or problems that may (and probably will!) arise.
What does my dream bathroom look like?
Before you start a bathroom remodeling project, take some time to daydream about your ideal space. Think about what your dream bathroom would look like; maybe you love the idea of a soaker tub, or you'd like more storage than you know what to do with. Once you have your wish list, you can figure out what fits in the budget and where you might have to make compromises.
Who will use this bathroom?
Knowing who will be using the space can help you determine what to include or exclude in the renovation. If you have kids who will be using this bathroom, you might want to include a tub and plenty of storage for bath toys. If it's just you, you might decide that you'd like a bidet in addition to a toilet. If you have older relatives living with you or you plan to age in place, you might want to make sure that the bathroom is accessible.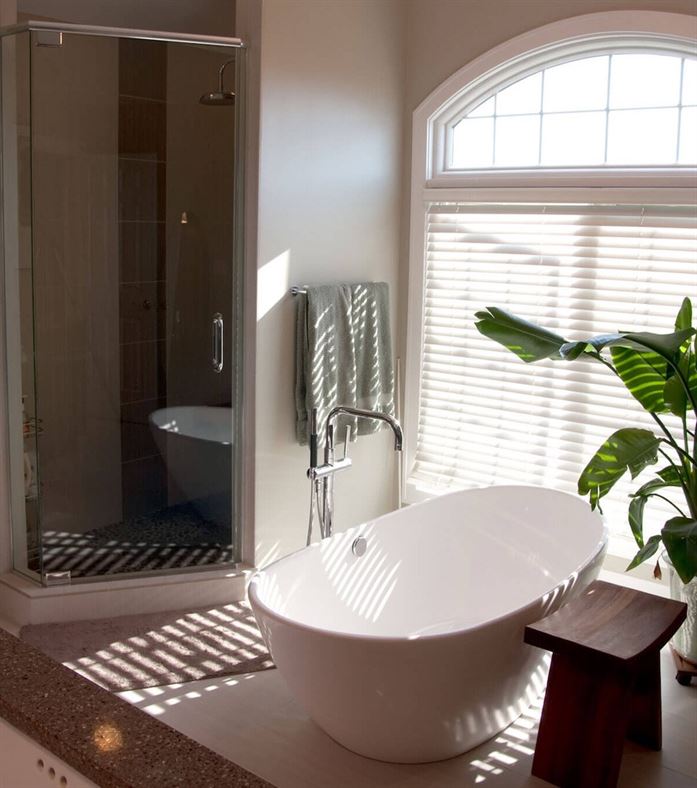 Do I Need a tub?
Tubs are a standard fixture in most residential bathrooms, but that doesn't mean you need one. If you're not a fan of taking baths and you don't make use of your current tub, a walk-in shower may be a more appealing option for you. This also provides an opportunity to incorporate a his and hers shower if you're redoing your master bath.
Which materials will work best in my bathroom?
One of the best parts about planning a bathroom remodel is exploring your options, but keep in mind, the materials you choose should work with the space you have. Consider the ventilation in your current bathroom – that will help you decide whether wood or a different, non-porous material would work best. Where is your bathroom located in the house? That will determine the weight of a new soaker tub or how much you can adjust the current plumbing.
What's my plan while the bathroom is being remodeled?
If this is the only bathroom in your home, you'll want to come up with a remodeling schedule that will work around your lifestyle. Maybe you have a nearby neighbor or family member who wouldn't mind sharing their space with you. Figuring out how long your shower and toilet will be out of commission will help you plan the best way to keep you and your family safe and comfortable throughout the remodeling process.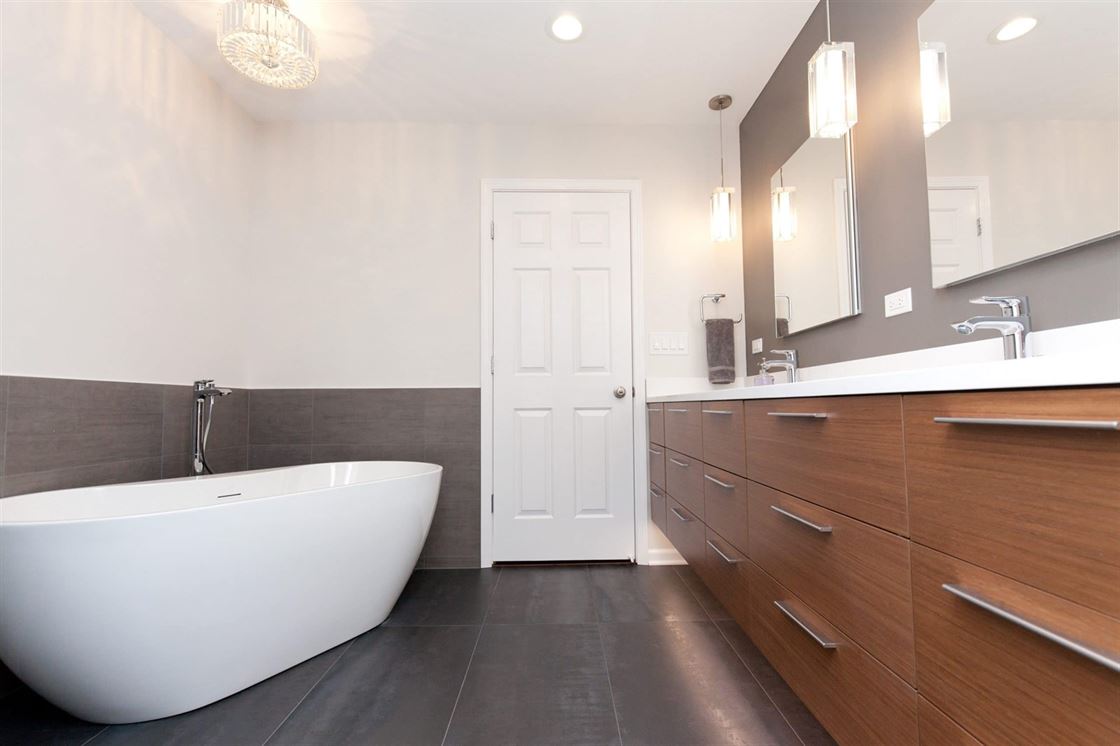 Should I DIY or hire professionals?
DIY projects are popular right now and some home renovations can be done by yourself. However, if you're considering a more extensive renovation or bathroom remodeling project, it's better to leave it to the professionals. Bathroom designers and architects will know how to create a design that works, what materials to use, and what codes you need to follow. And when you work with a design build team, you have the same point of contact throughout the entire project.
Ready to learn more about bathroom remodeling? Contact us or schedule a complimentary consultation today.