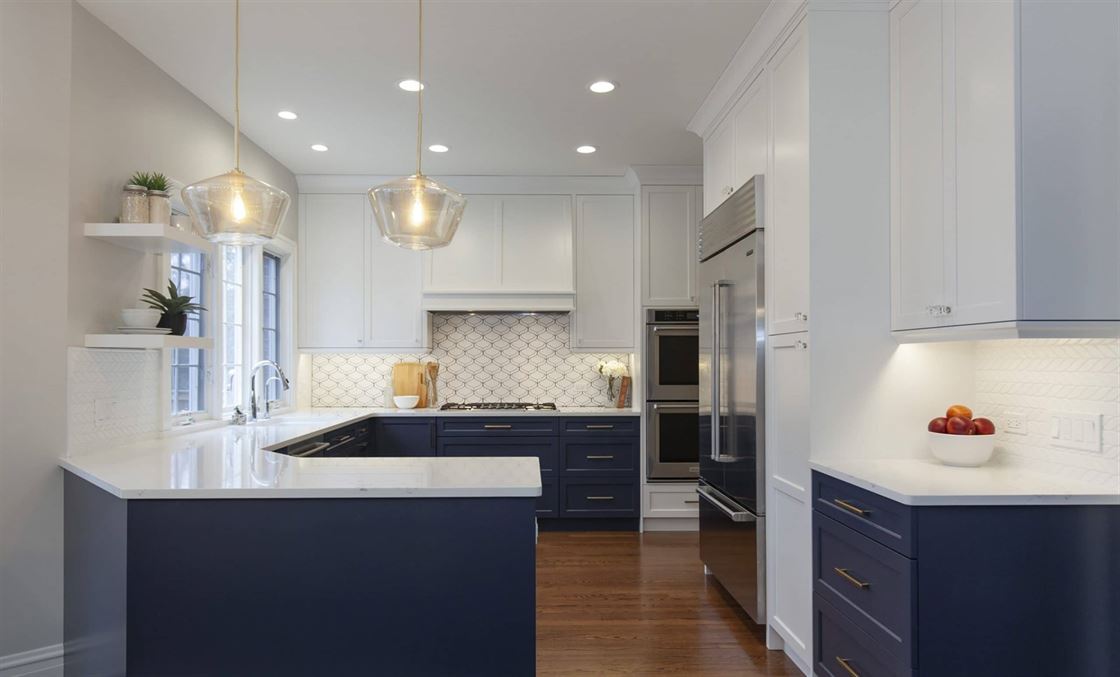 Have you tried DIY projects in the past or made minor changes to your space, but still aren't satisfied? If you answered Yes, then it might be time to hire a designer to make your dreams a reality. That's exactly what these homeowners in Hinsdale were ready for when they hired our top design and build team.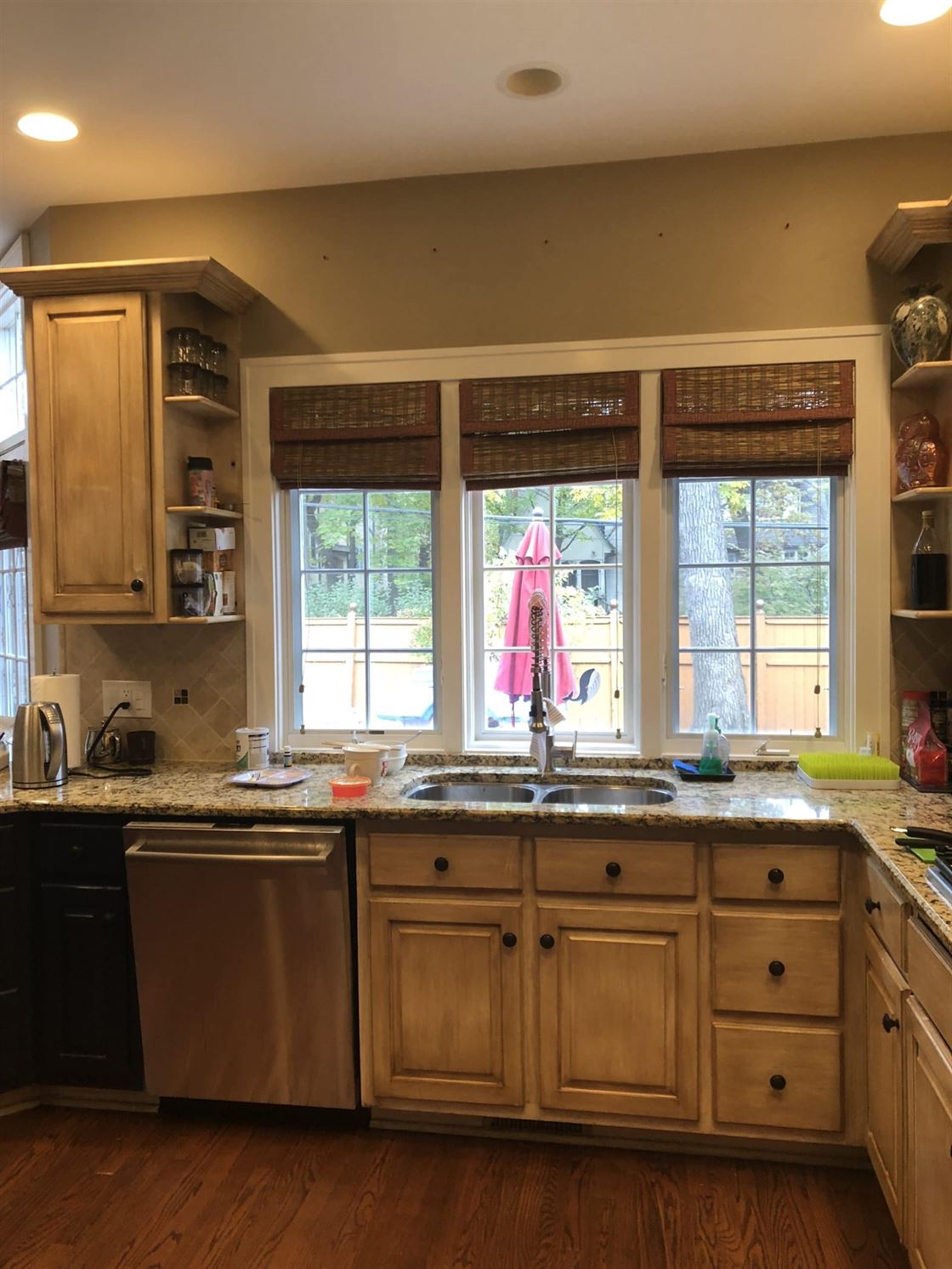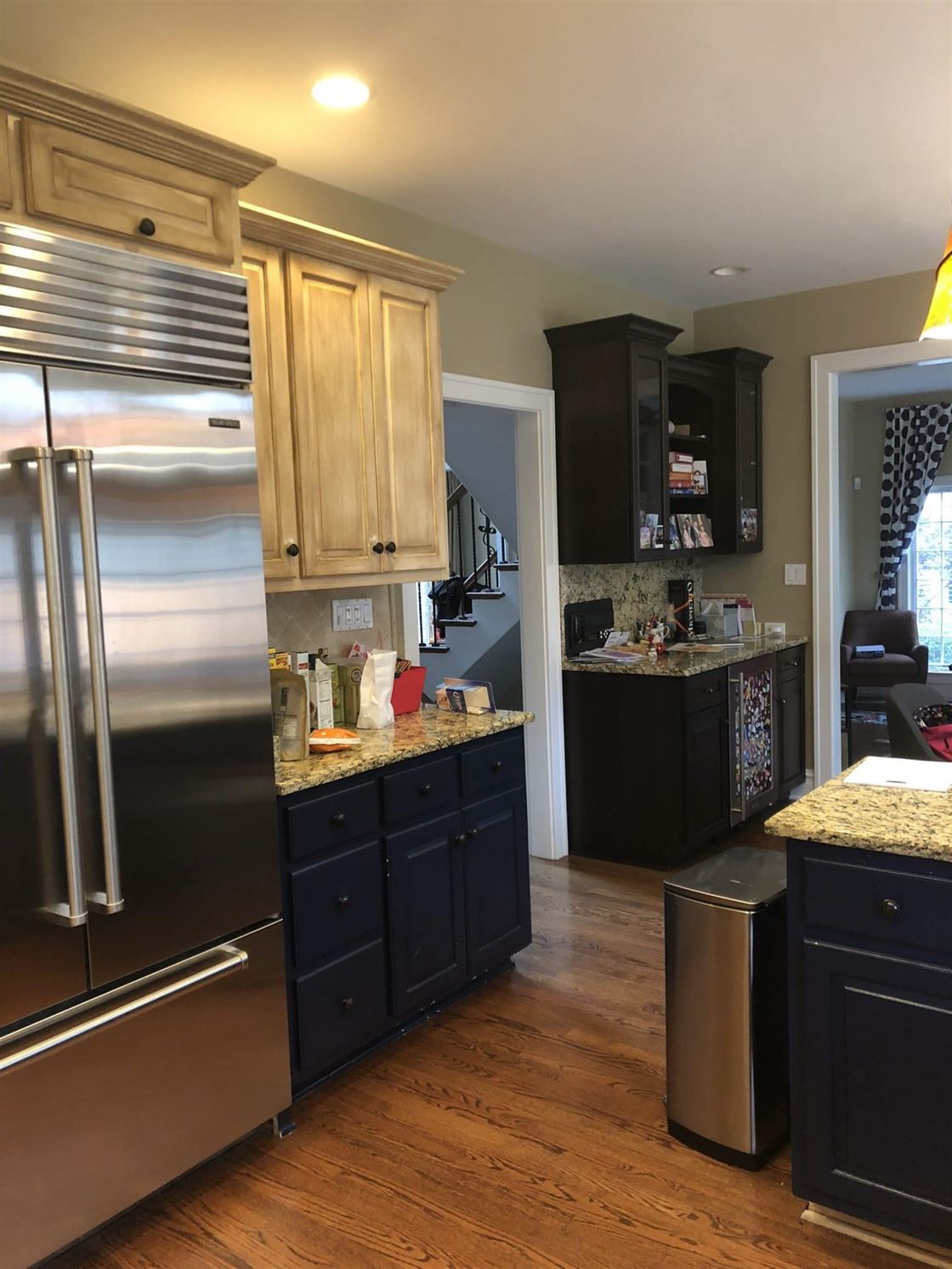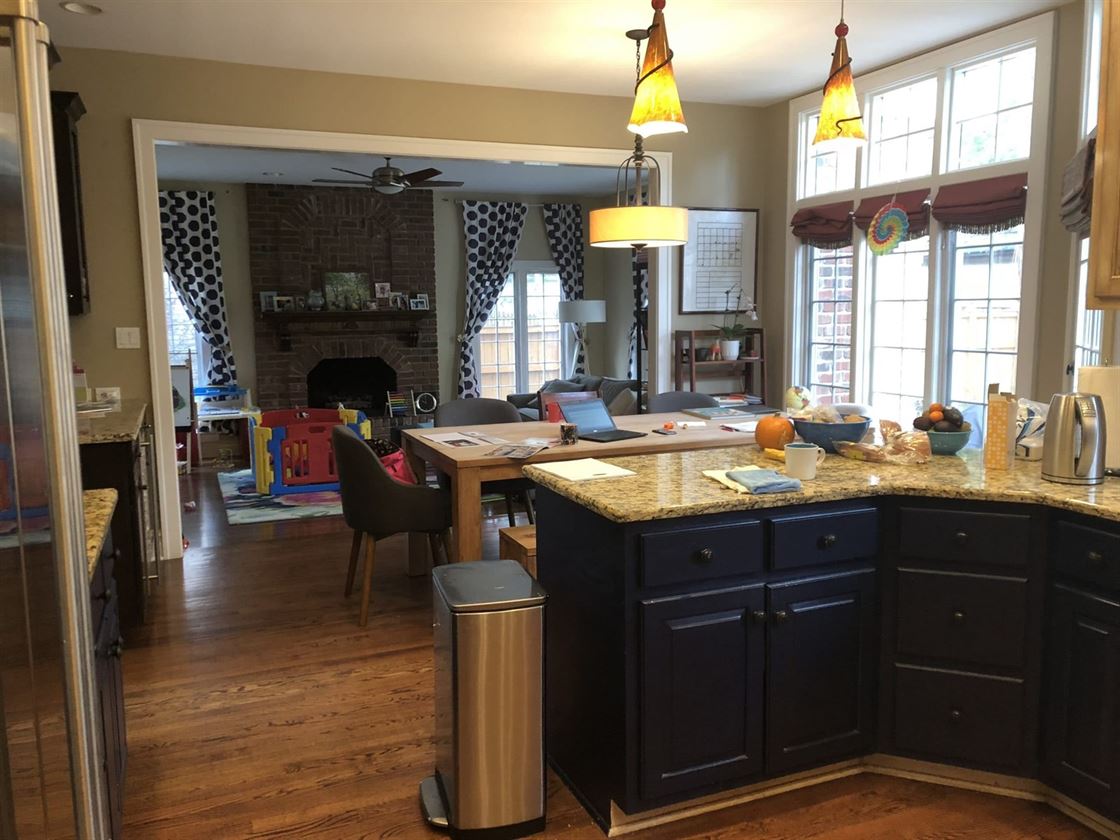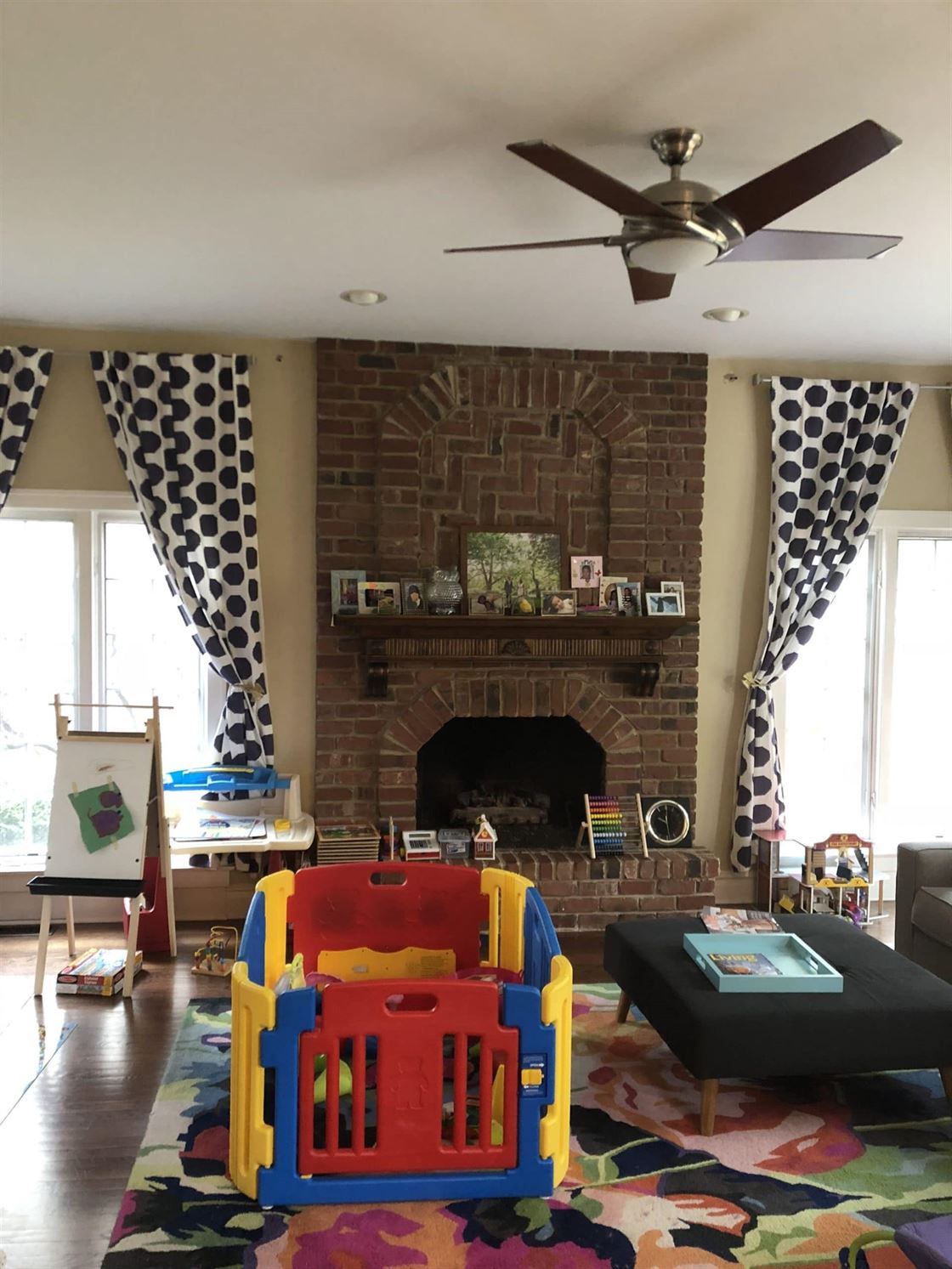 Modern Design Inspiration
Our clients were tired of their dark, yellow kitchen and knew they needed an upgrade. So, LaMantia designers Carly Pupillo and Shannon Mills designed a brand-new kitchen for them! They opted to keep their wood floors the same so our team worked with the kitchen's shape, but still transformed the room into the modern workspace the homeowners desired.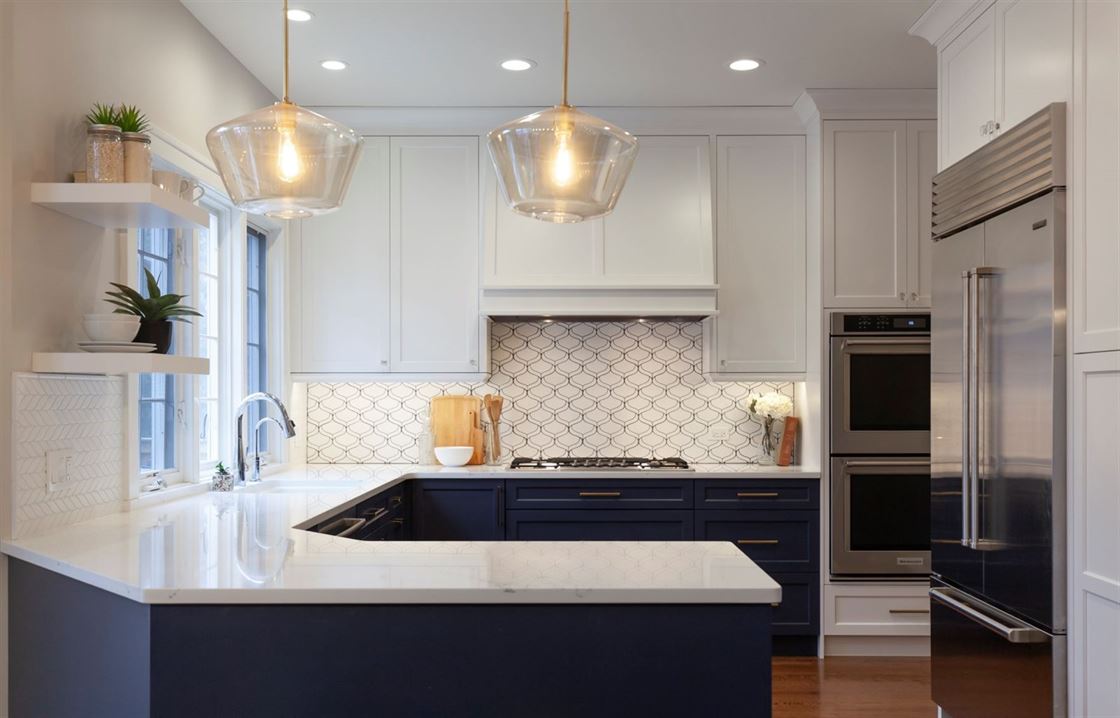 Fresh New Color Scheme
Using two-toned cabinets for a modern touch, the homeowners chose a fun, navy color for the bottom cabinets and white for the top cabinets. This choice truly elevated the space, making it feel instantly lighter and brighter. The unique white mosaic backsplash added a "wow" factor by tying all the colors together.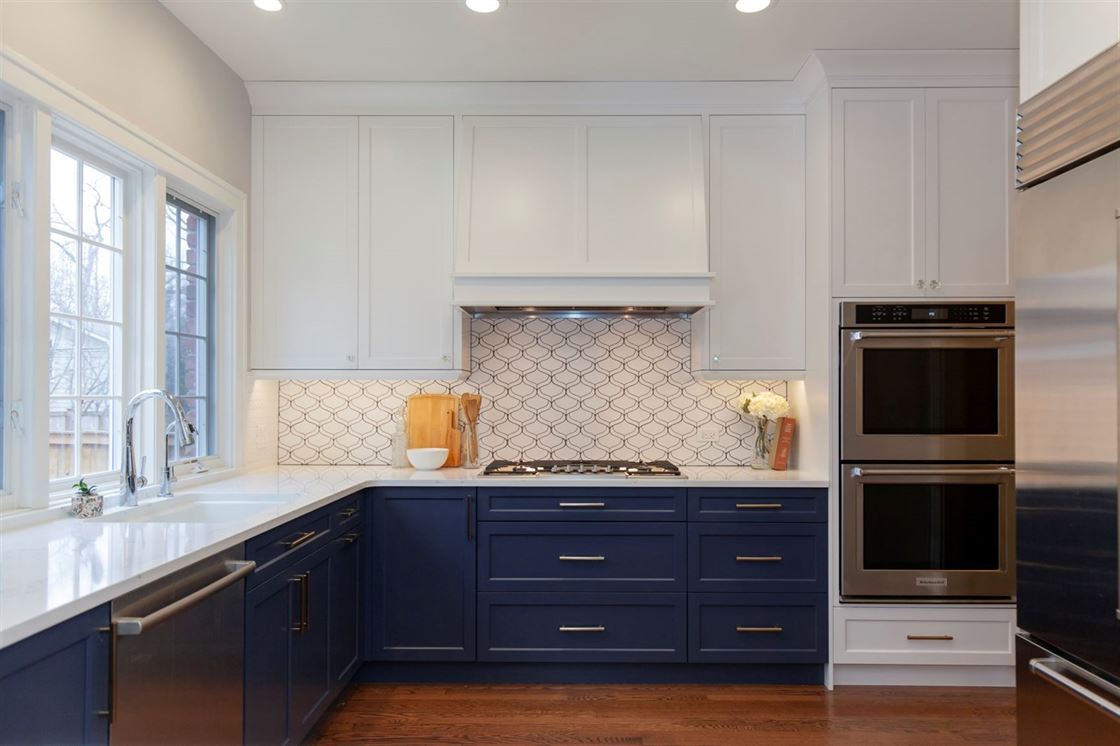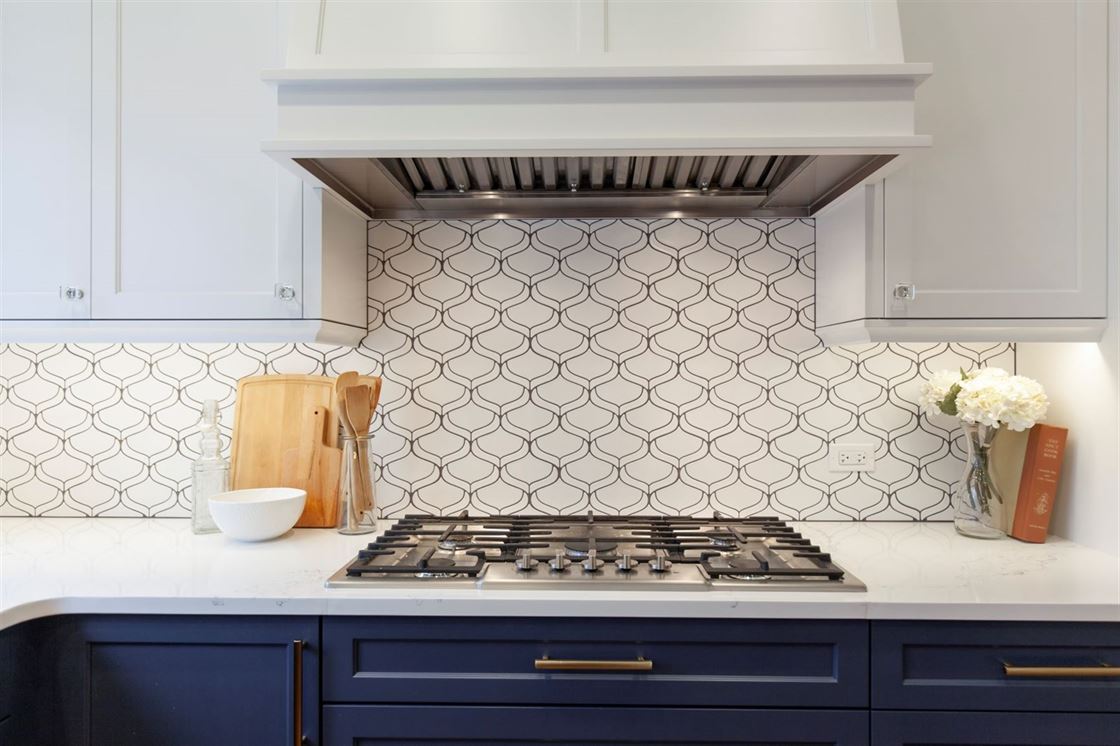 Unique and Fun Features
Carly and Shannon designed floating shelves that filtered the light from the window throughout the kitchen, making the space brighter. These homeowners also wanted a wood range hood that would function as more of a focal point and not another stainless steel appliance. Our team designed a custom piece to keep the two-toned cabinet theme throughout.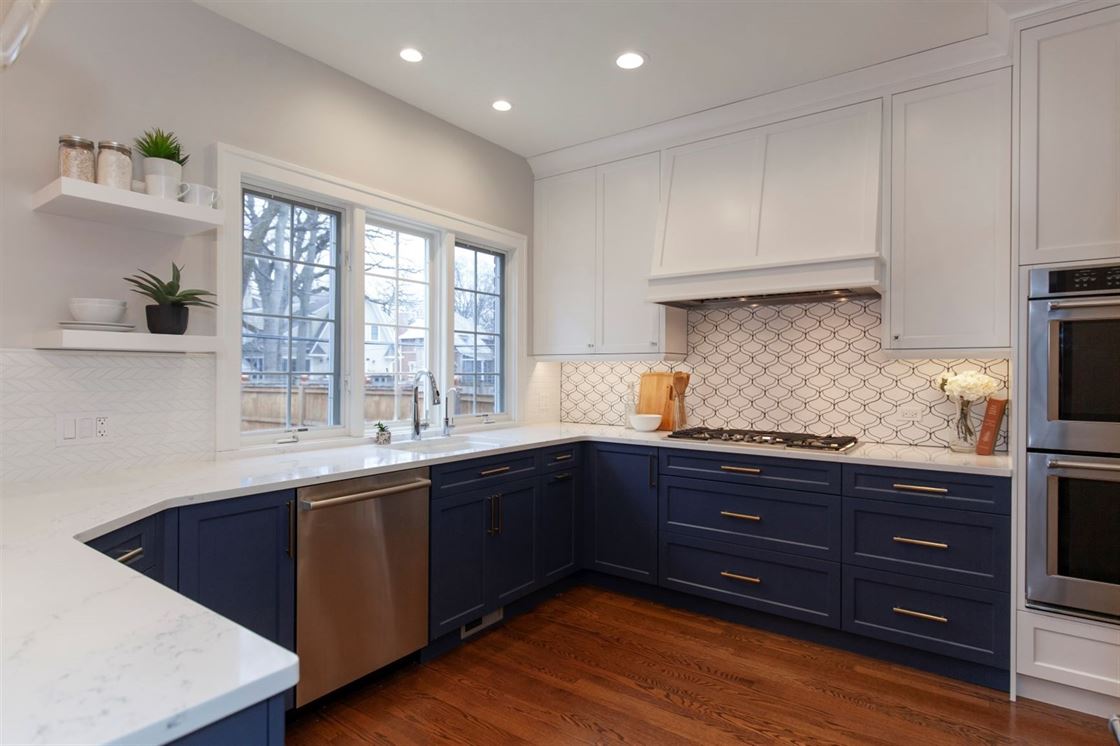 Fireplace Transformation
Our clients also wanted to transform their outdated, brick, family room fireplace into a fresh, modern piece of decor. By adding a quartz hearth sill, updated of architectural details, and a pop of color, this fireplace was transformed from drab to fab, allowing it to function as a sophisticated and stylish gathering place in the homeowners' family room.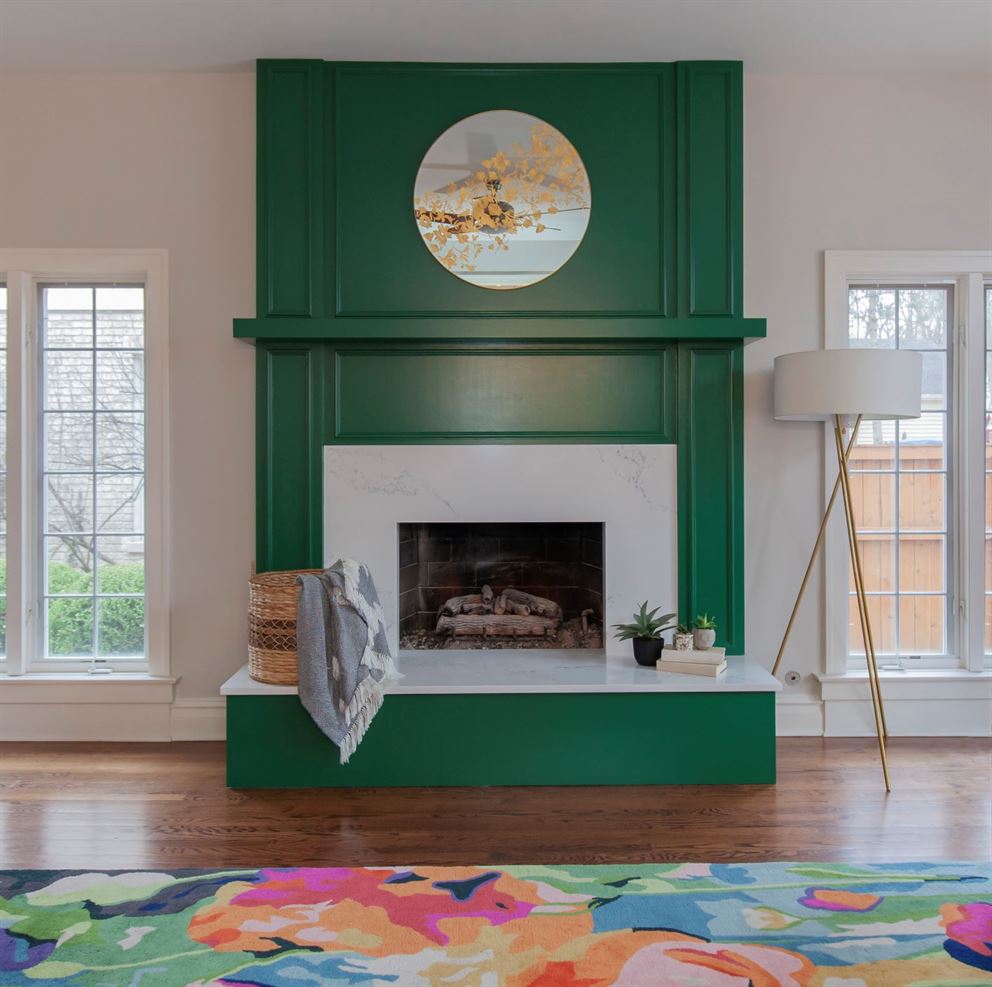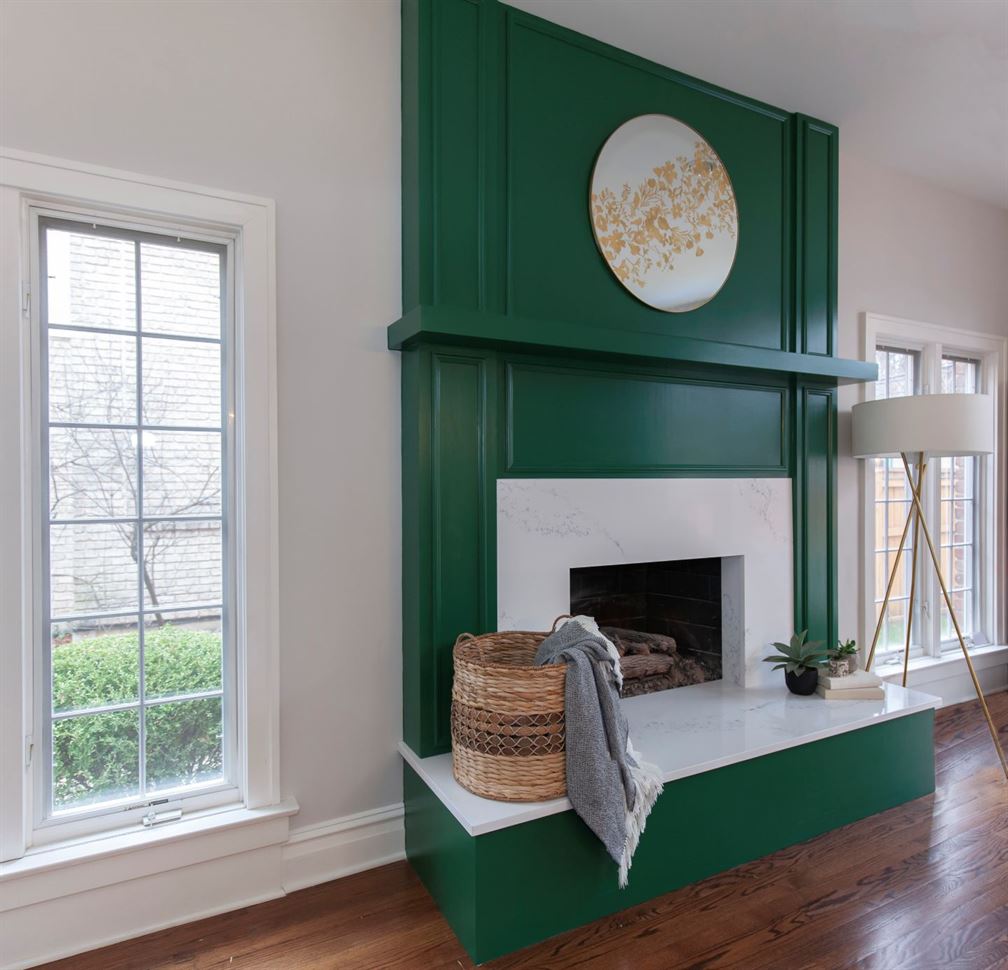 Are you looking for design inspiration for your home, or are you considering a remodel or renovation? Contact our award-winning design and build team today and let us know how we can help you transform your dream into reality!