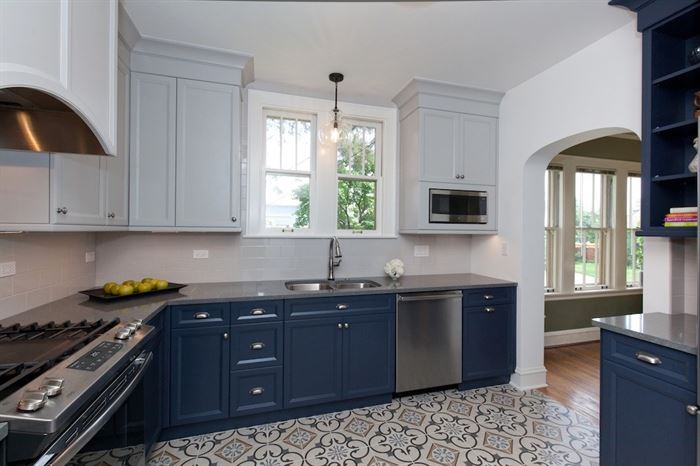 Our Park Ridge clients first learned about our services through a seminar that LaMantia Kitchen & Bath Designer Sally Mauery hosted in the area. Their current kitchen wasn't original to their home, but it was outdated and didn't function well for a family of four, including two teenage boys.
An Outdated, Ineffective Kitchen
The cabinets were presumably from the 50s, and the laminate countertop and vinyl floor were throwbacks to the '70s. The style of the kitchen didn't suit this family, and neither did the storage or layout. Our primary goals of this kitchen remodel, led by Mauery, involved updating the look and functionality of the kitchen.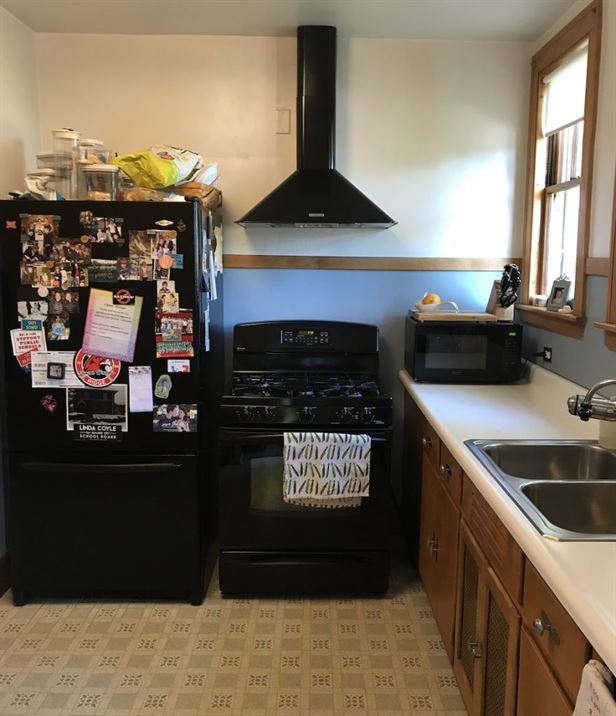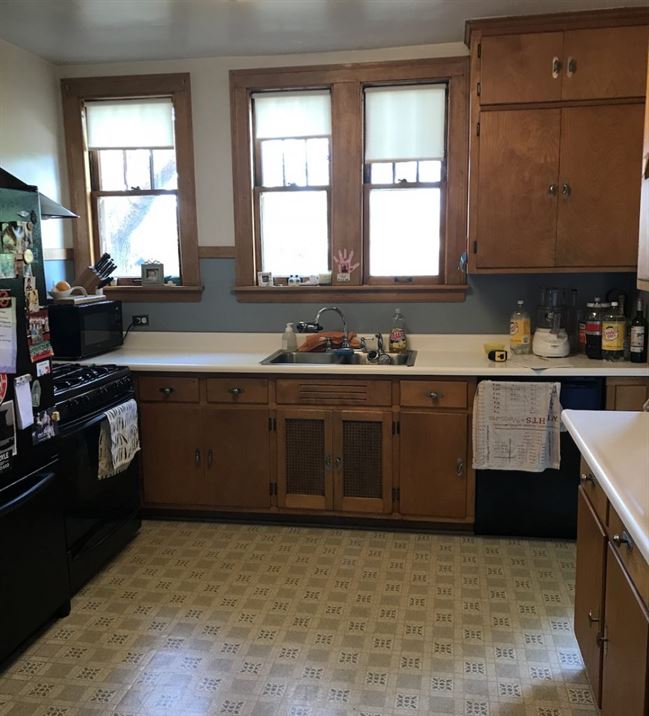 Some Kitchen Remodeling Musts
On our clients' wish list was a statement-making tile floor, blue cabinets, and a kitchen design that tied into the rest of the 1920s home. They wanted to keep the dining room and kitchen separate, so we moved the kitchen wall back 4 inches to accommodate a refrigerator. The rest of the home featured arched doorways, so this design element was added during this kitchen remodel as well.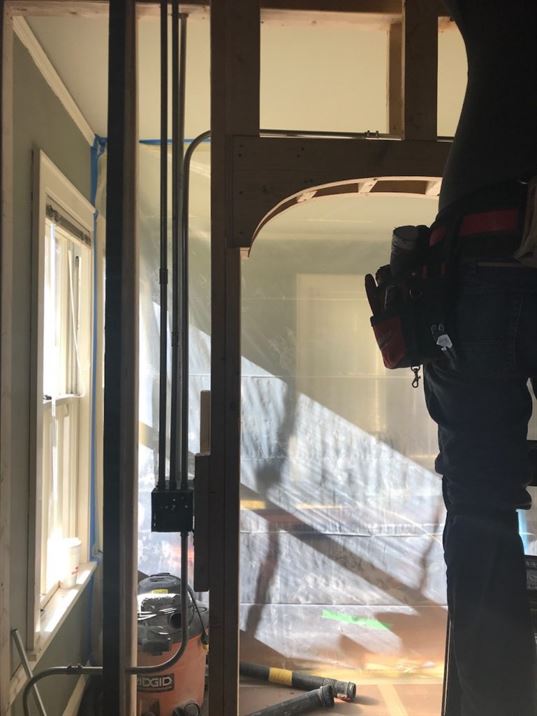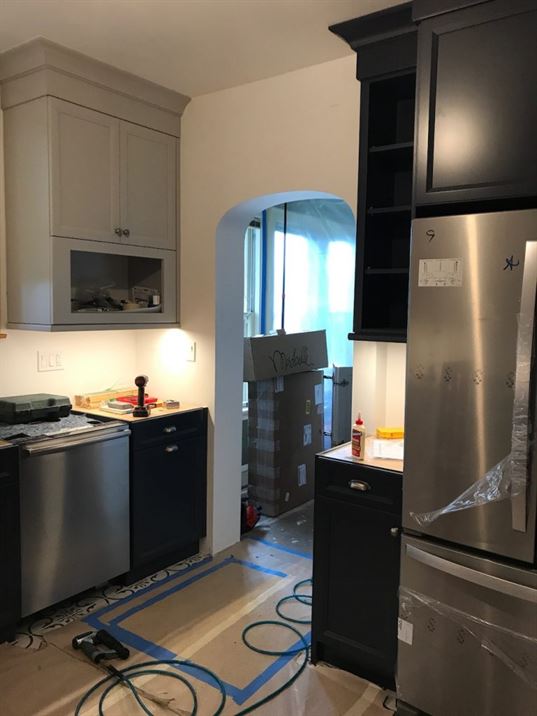 Finishing Touches Complete the Look
Designer Ashley Degnan found tile for the flooring that would definitely stand out and complemented the lower blue cabinetry. The upper cabinets were done in a shade of gray to keep the kitchen from feeling small. The look was completed with a light gray backsplash and grey Vicostone quartz countertops.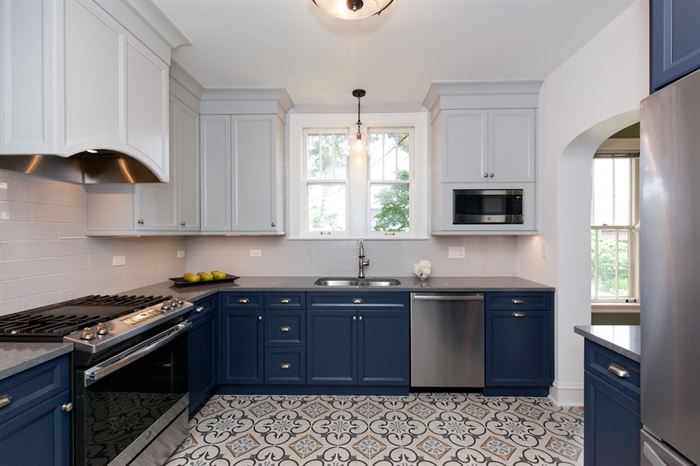 Our clients were thrilled with their new, more stylish and functional kitchen. They are able to better use the smart storage and impressive use of space, which now makes cooking and cleaning up easy.