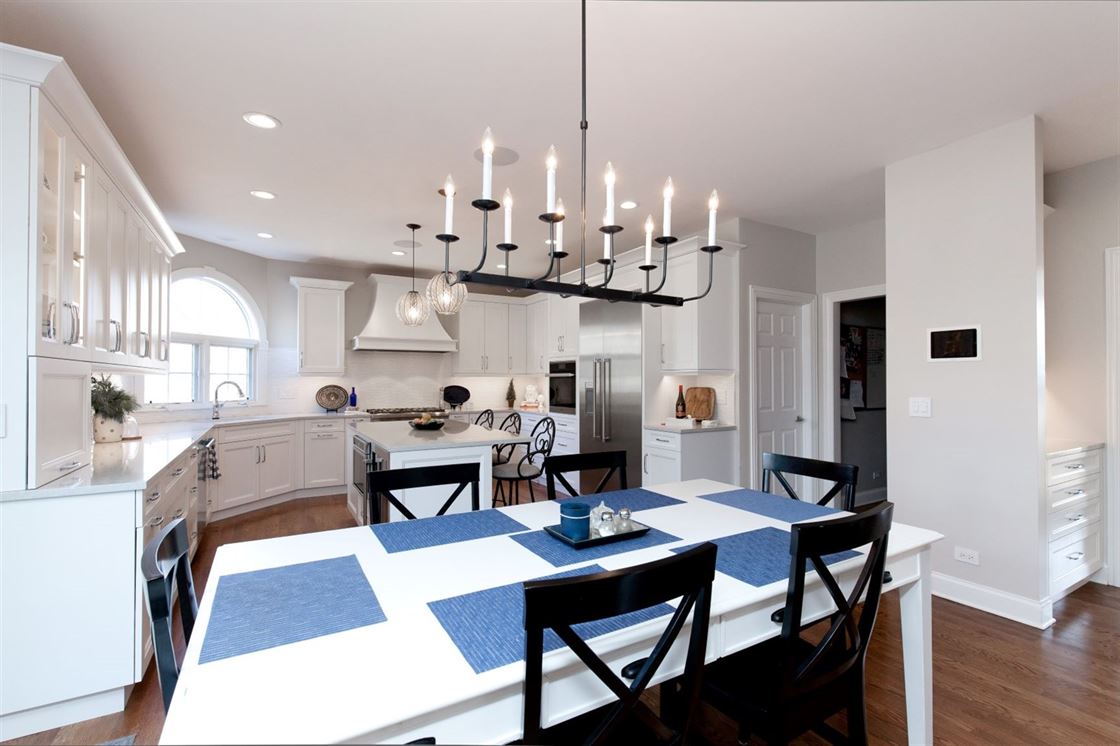 Do you have a kitchen with a great layout but it's just not quite working for you anymore? Maybe you need more storage space or you want a brighter work area. That's exactly what these Downers Grove homeowners wanted and needed. 
Crisp Kitchen Inspiration
Our clients felt their storage needs were not being met with their cabinet layout and lack of organization. Thankfully, they had a nice-sized kitchen with an open floor plan to work with. They just needed a bit of imagination and inspiration from our design and build team.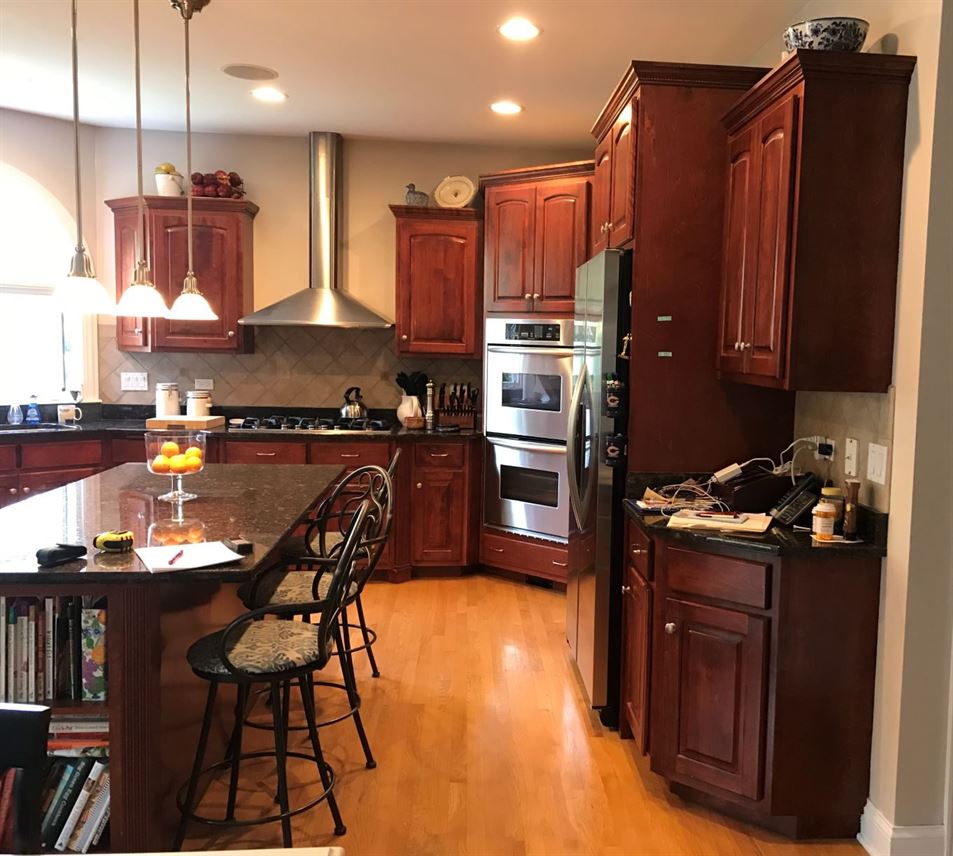 LaMantia Kitchen and Bath Designer, Carly Pupillo created a bright, white, and refreshed kitchen for these homeowners. The white cabinets not only made the space feel larger, but also much brighter.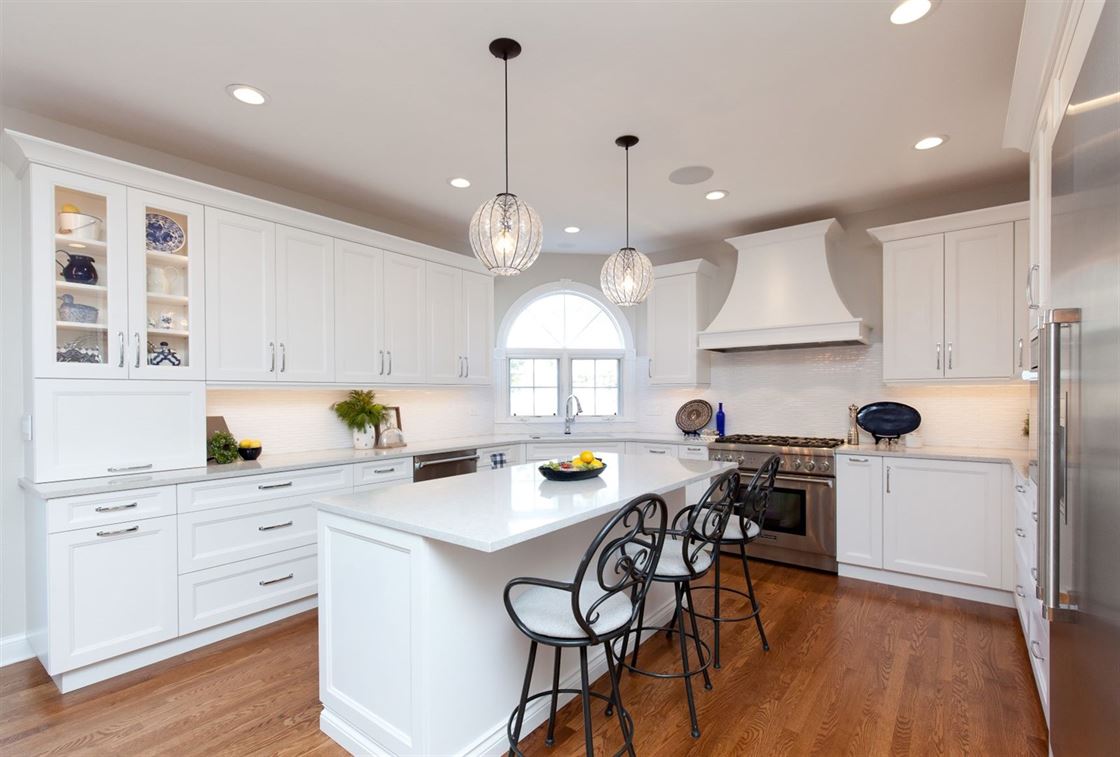 Bright White Finishes
The homeowners also switched their dark granite countertop out for a light white/grey Cambria quartz. This successfully brightened up the kitchen and provided a very easy-to-clean, low-maintenance surface where the family can work and cook with ease.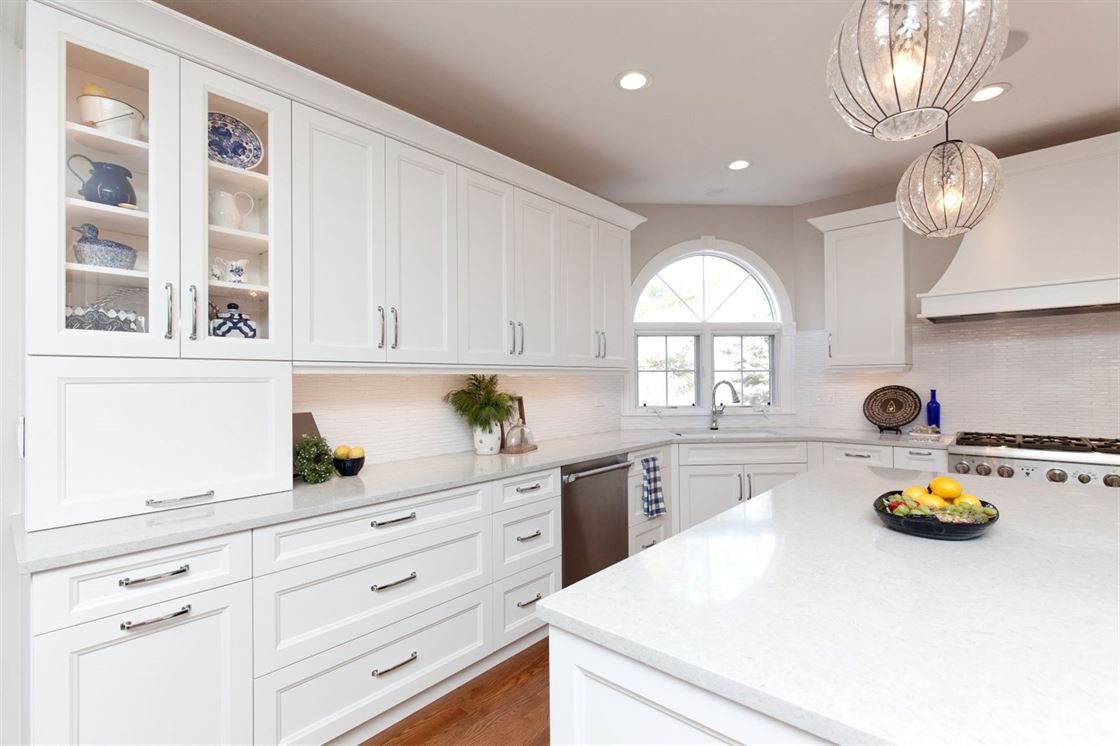 Sticking with the white theme, we added a white, ceramic mosaic backsplash which created another easy-to-clean point of interest in the remodeled space. Our clients also chose a white wood range hood so that the bright feel would be continuous throughout.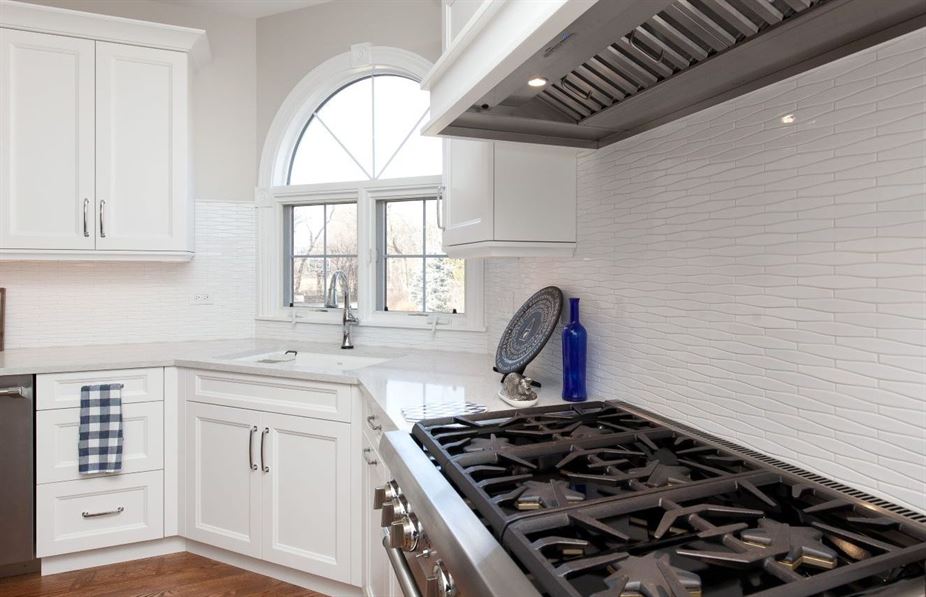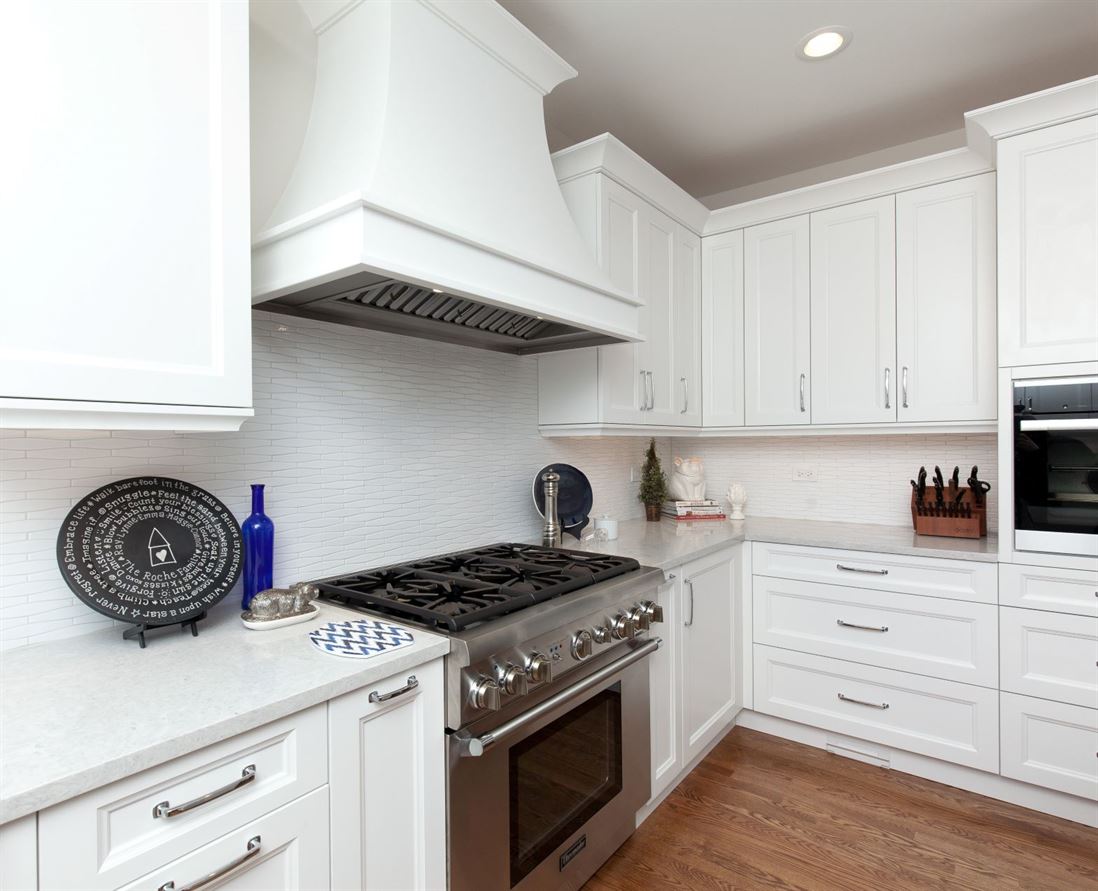 Functional Storage and Cooking Essentials
We were able to help our clients properly store all of their cooking items by adding additional storage space and functionality for them. Our team even added a flip-up appliance garage for a coffee maker! This allowed the appliance to be stored on the counter, hidden from sight.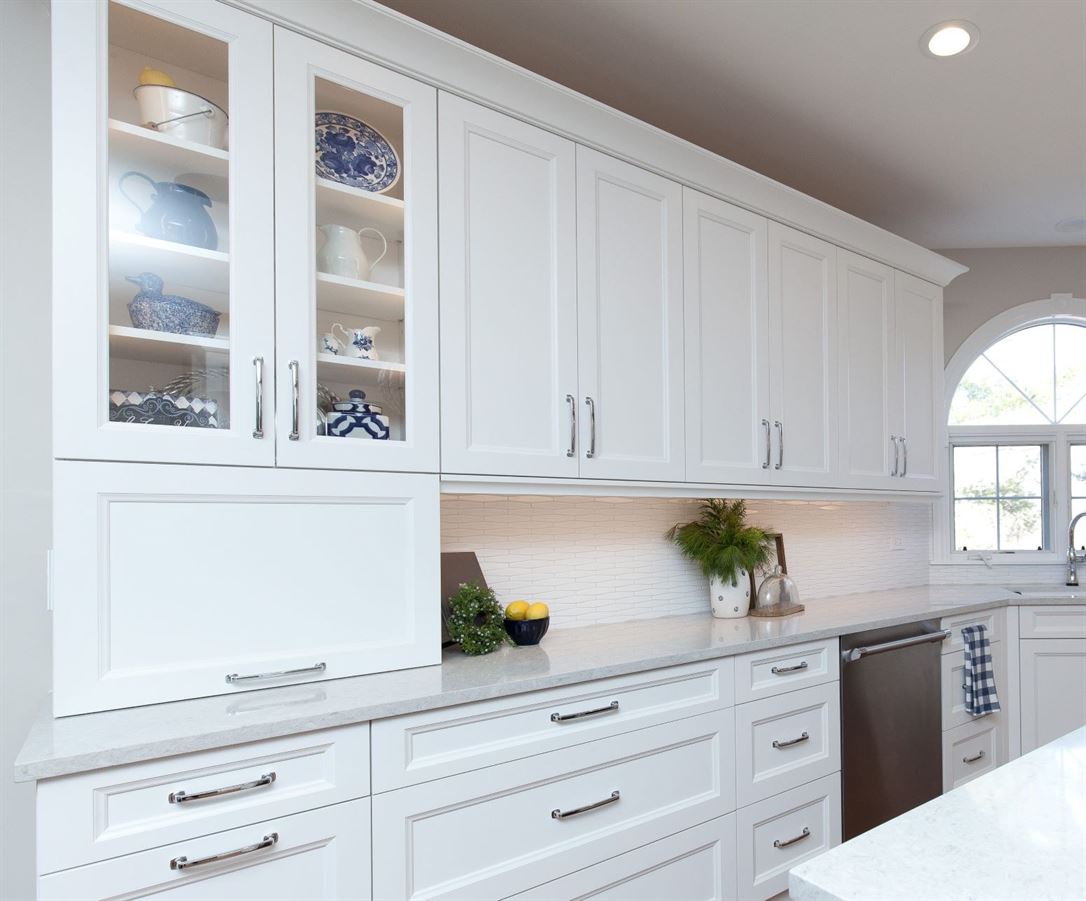 They also added a steam oven – a popular appliance that combines the technology of a convection oven with the use of steam. It not only decreases cooking time, but also retains moisture and vitamins better than a microwave or regular oven – the perfect solution for a busy family!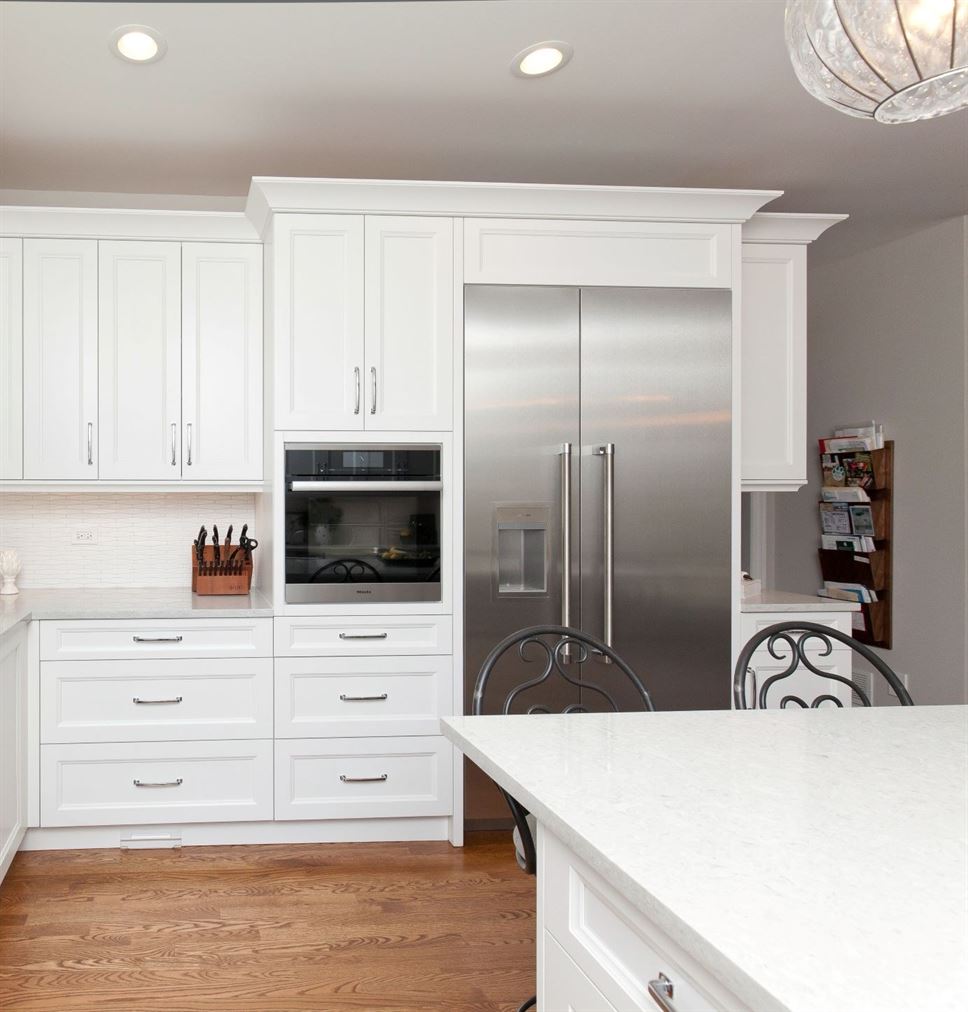 Are you in need of a refreshed kitchen or full remodel in your home? Contact the LaMantia Design and Build team today for a complimentary consultation!