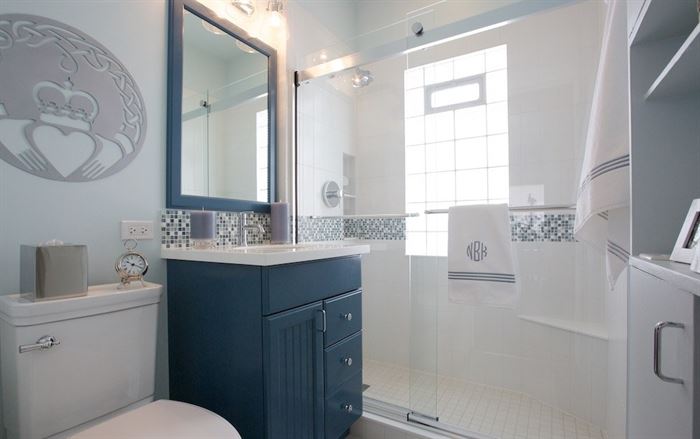 When it comes to home renovations, you have two options: beauty or function. Your living room can be wonderfully put together, but you don't need it to work too hard. Your laundry room is there for one purpose, so the design needs to focus on utility. But is there a way to have both? Can a room be stylish AND practical?
The answer is yes! There are plenty of opportunities to blend these requirements; all it takes is a bit of creativity, a bit of trust, and a lot of fun.
Learn to Combine Beauty and Function at Our Home Improvement Workshop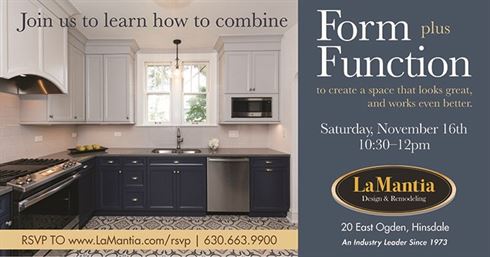 Join LaMantia kitchen and bath designer Sally Mauery on Saturday, November 16 for her informative "Form Plus Function: Creating Space that Looks Great, and Works Even Better" home improvement workshop. This complimentary event will take place at the LaMantia showroom in Hinsdale, IL, and it begins at 10:30 a.m.
During this insightful workshop, you'll learn:
Tips and tricks for getting the function you need in a home you love

What's involved with a kitchen remodel or bathroom renovation

How to work with a design build team for home remodeling

Why it's beneficial to work with a kitchen and bath designer

And more!
Meet the Designer
Sally Mauery knew that design and remodeling was her passion after putting an addition on her own home. She studied kitchen and bath design at Harper College, and then she joined the LaMantia team. She uses her own life experience to inform her designs, and she prides herself on her ability to make her clients' spaces beautifully functional.
RSVP to Our Free Home Improvement Workshop
If you're ready to take your kitchen or bath to the next level of beauty and function, then you'll want to sign up for this complimentary home improvement workshop. RSVP to reserve your spot today!