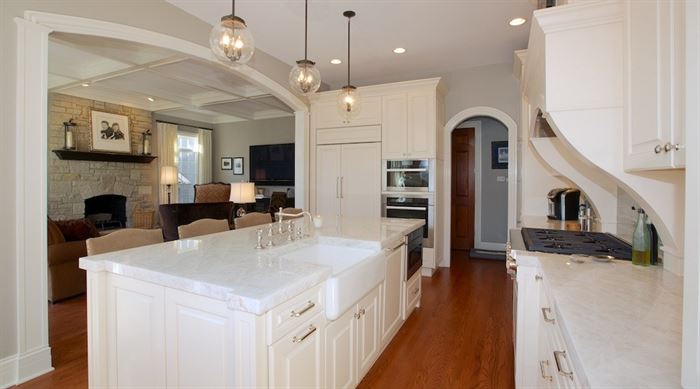 Our Hinsdale clients first came to us to complete their master bathroom renovation. They simply loved the completed project, so much so that they hired the LaMantia team of Jackie Prazak and Katie Suva, CKD, CBD again when it came time to redo their kitchen.
Planning for a Kitchen Remodel
The designers faced a unique challenge with this kitchen, because the stove, fridge, and sink created a confusing triangle, but they rose to the occasion! While perusing Prazaks' portfolio, our clients found a project that spoke to them – complete with a beautiful coffered ceiling — and the direction for the new kitchen began to take shape.
To construct the coffers, a wall was installed between the kitchen and family room. It was a necessary addition for the ceiling structure, but it also provided an opportunity to incorporate some beautiful design details with an expansive arch and elaborate molding around the opening.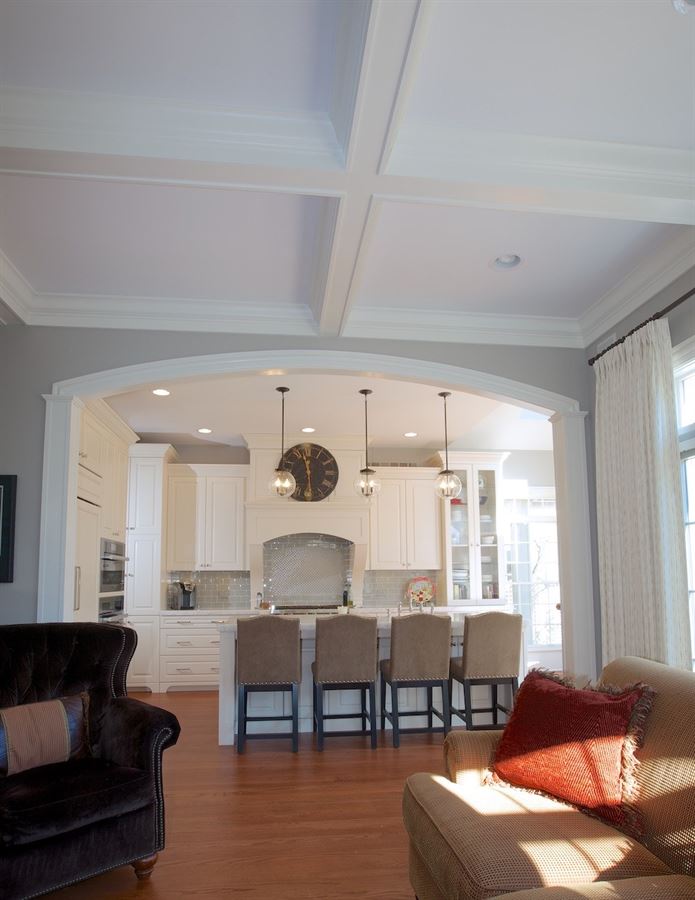 Adding Kitchen Details
Once the design was complete, it was time to consider the details. This included cabinets painted in a cream color, 2-inch thick Iceberg quartzite counters, glass backsplash tiles, specialty wired cabinet glass, and over-sized, carpenter-milled wood corbels around the vent hood that completed the look.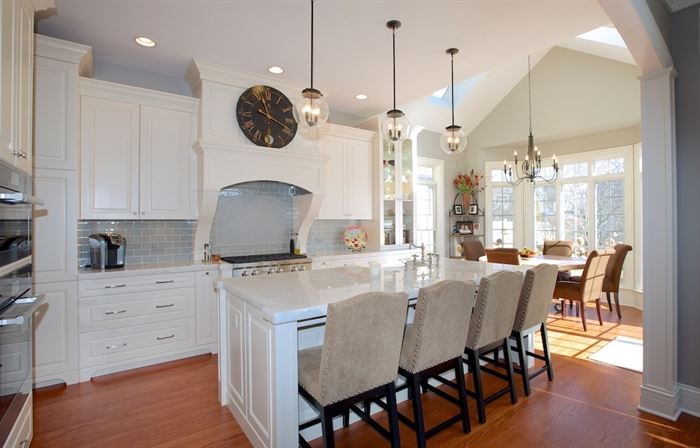 Creating Dreamy Kitchens 
To learn more about this remarkable kitchen renovation or to learn more about your home remodel, contact the team at LaMantia. We offer complimentary consultations!