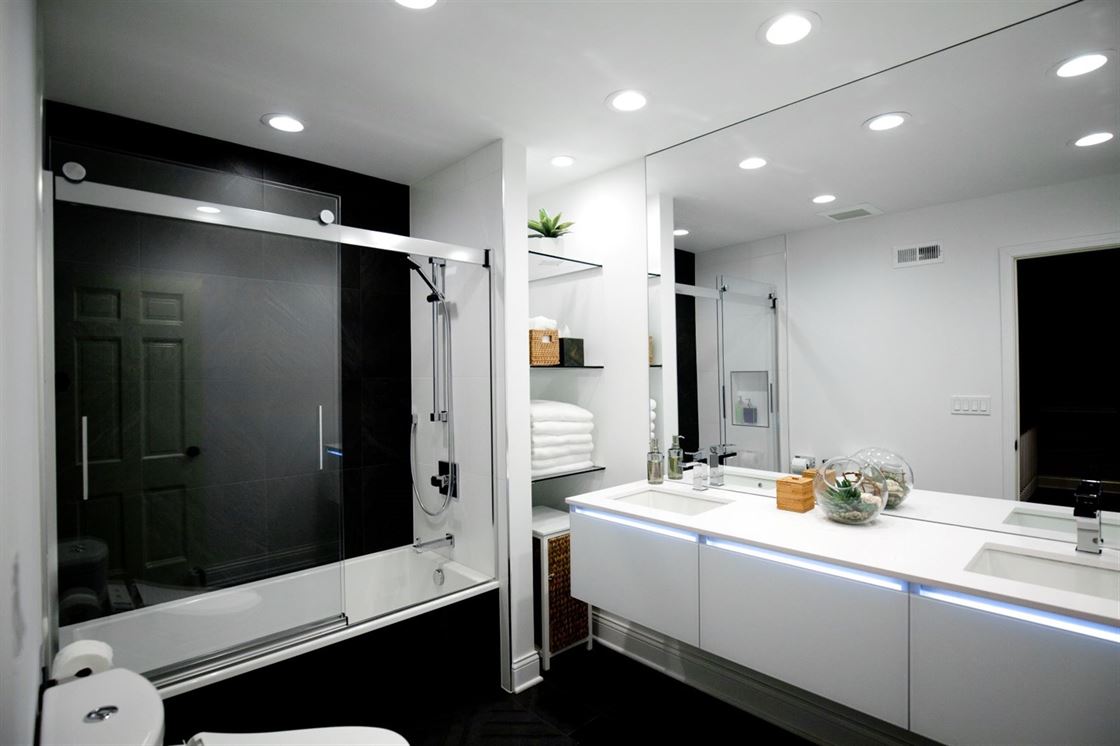 Thinking of remodeling your master bath or guest bathroom? If you're not quite sure where to start or what style you are looking for, let LaMantia's top design and build team help you out. Whether you lean more towards industrial, rustic, contemporary, transitional, or minimalist styles, we have the perfect inspiration to help you visualize and create the perfect oasis.
Start by thinking about the necessities a bathroom requires. Who will use the bathroom? Do you want both a bathtub and a shower? Will you require a single or double vanity? Once you answer these questions you can focus on the details, such as color palette, flooring, and fixtures. Keep reading for the design inspiration you are searching for to transform your space into your dream bathroom.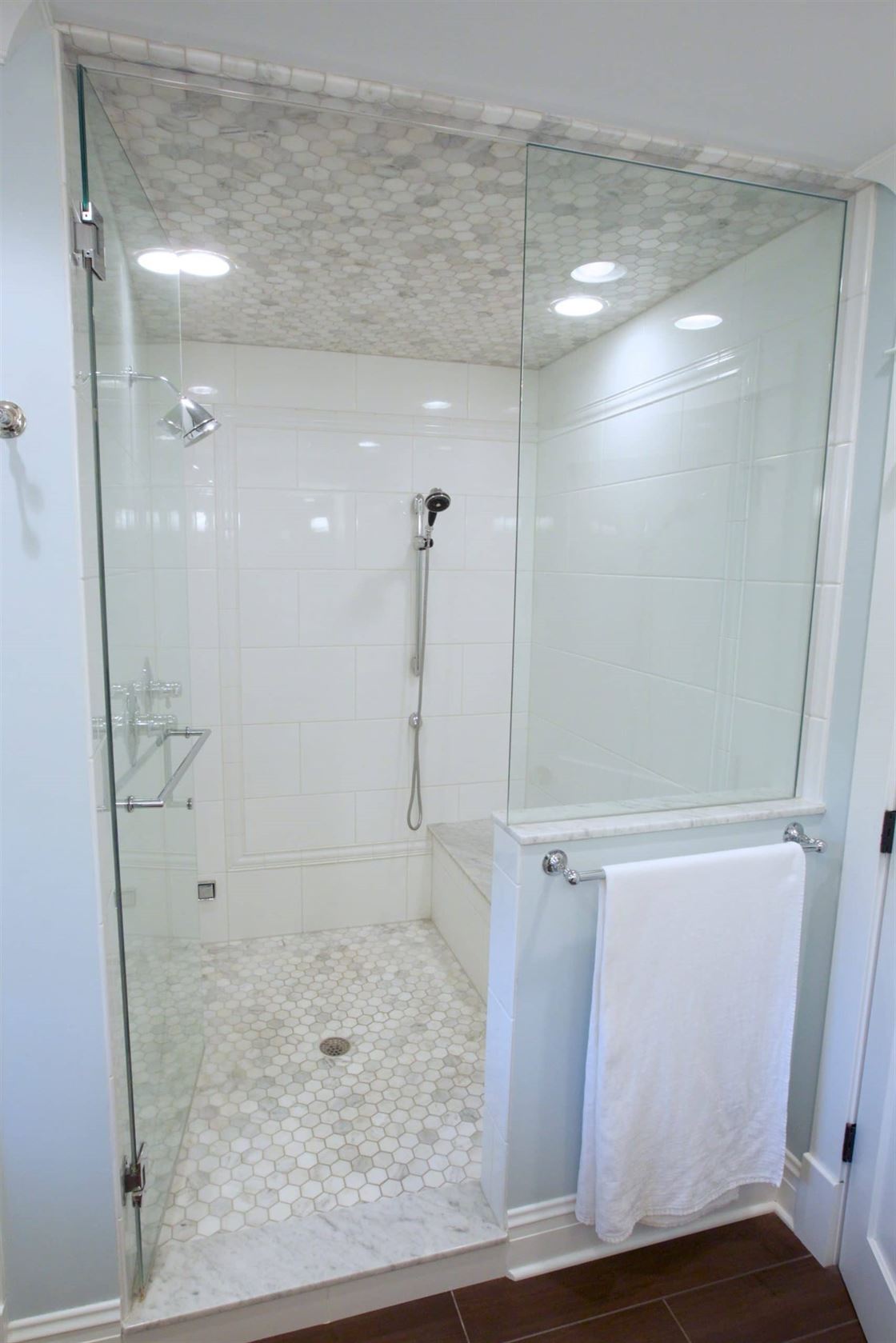 Big Beautiful Shower
What do you envision when you think of your ideal shower? Does it have a bench to allow you to enjoy a nice steam, or maybe it has a rain shower head that washes away all the stress and worries from a long day? No matter what your dream shower includes, LaMantia's design and build team has a few shower designs you will definitely want to consider. 
If a bathtub isn't for you, think about removing the tub altogether and increasing the size of your shower. This design gives you more space to add a steam feature and a bench or seat, giving you a spa-like feeling every time you shower.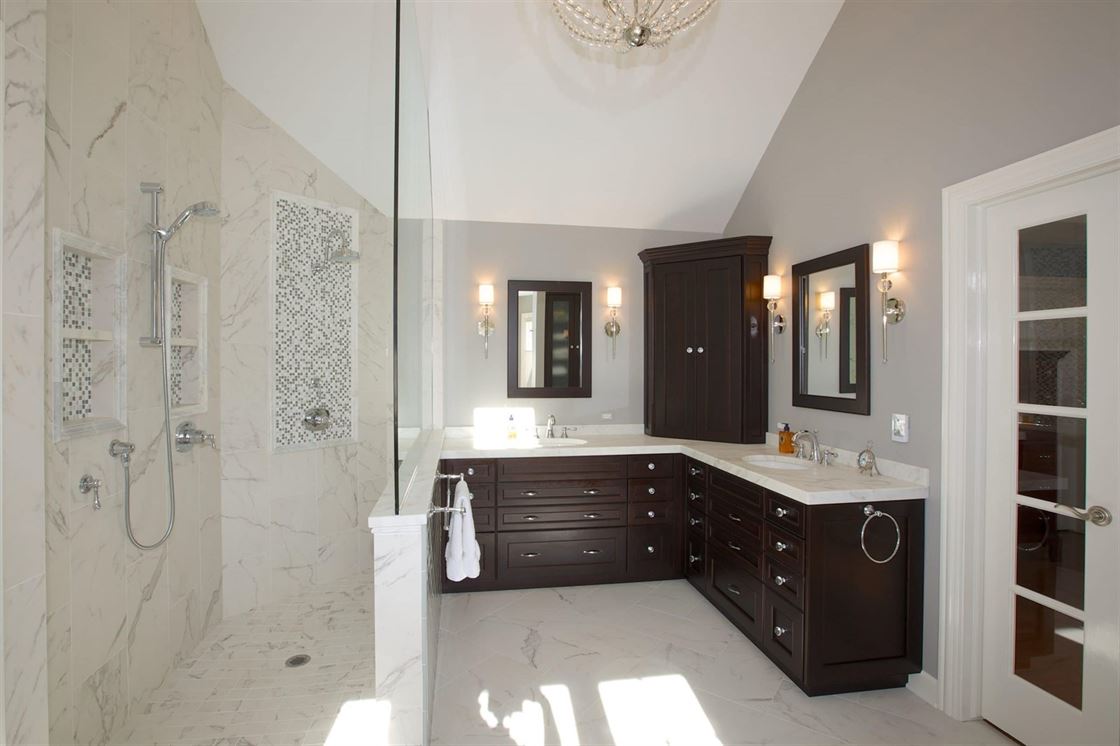 If you and your significant other typically get ready at the same time, a his and hers shower is an option that you should explore. While space can sometimes be an issue, this trend is aesthetically pleasing and helps you save time during your morning routine. It also allows you to relax and enjoy your shower instead of rushing to ensure your partner has enough hot water and time to get ready as well. 
Another trend that homeowners opt for is a floor-to-ceiling glass shower enclosure. By creating an open shower space enclosed with glass, your bathroom will instantly feel larger and give off a more relaxed vibe.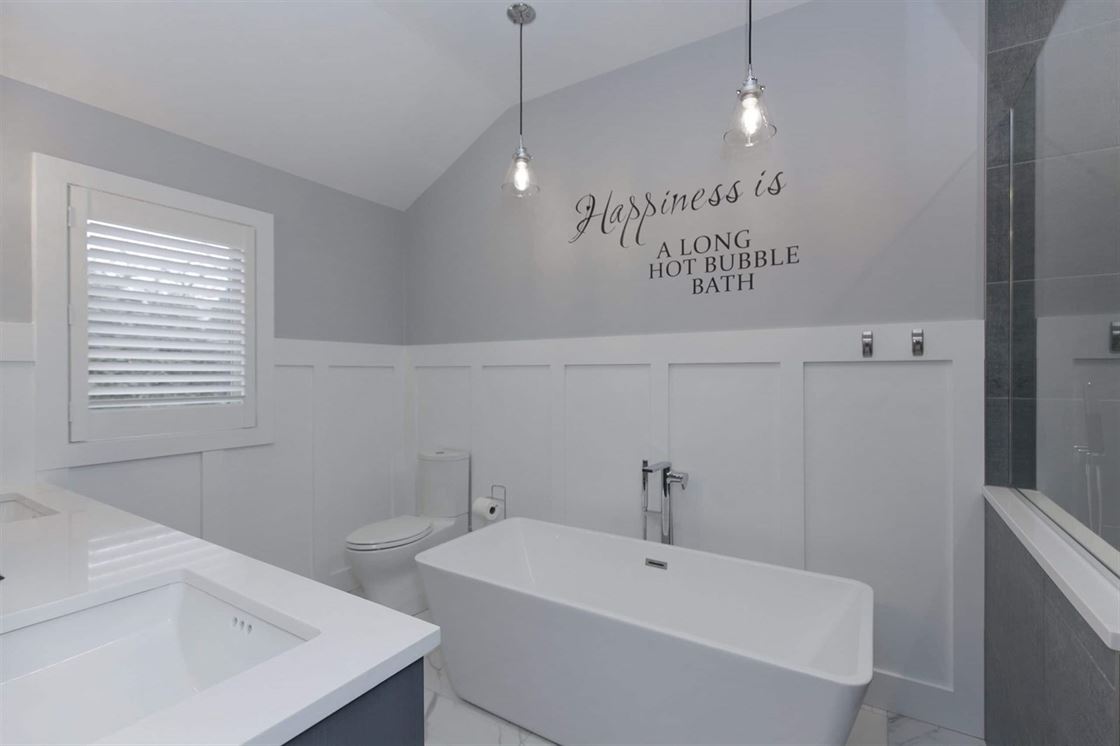 Freestanding Bathtub
If you enjoy a long, relaxing soak in the tub at the end of the day, then a freestanding bathtub is a trend you should consider. Ditch the traditional tub/shower combo, and create your perfect zen-like atmosphere with a large body-embracing soaking tub.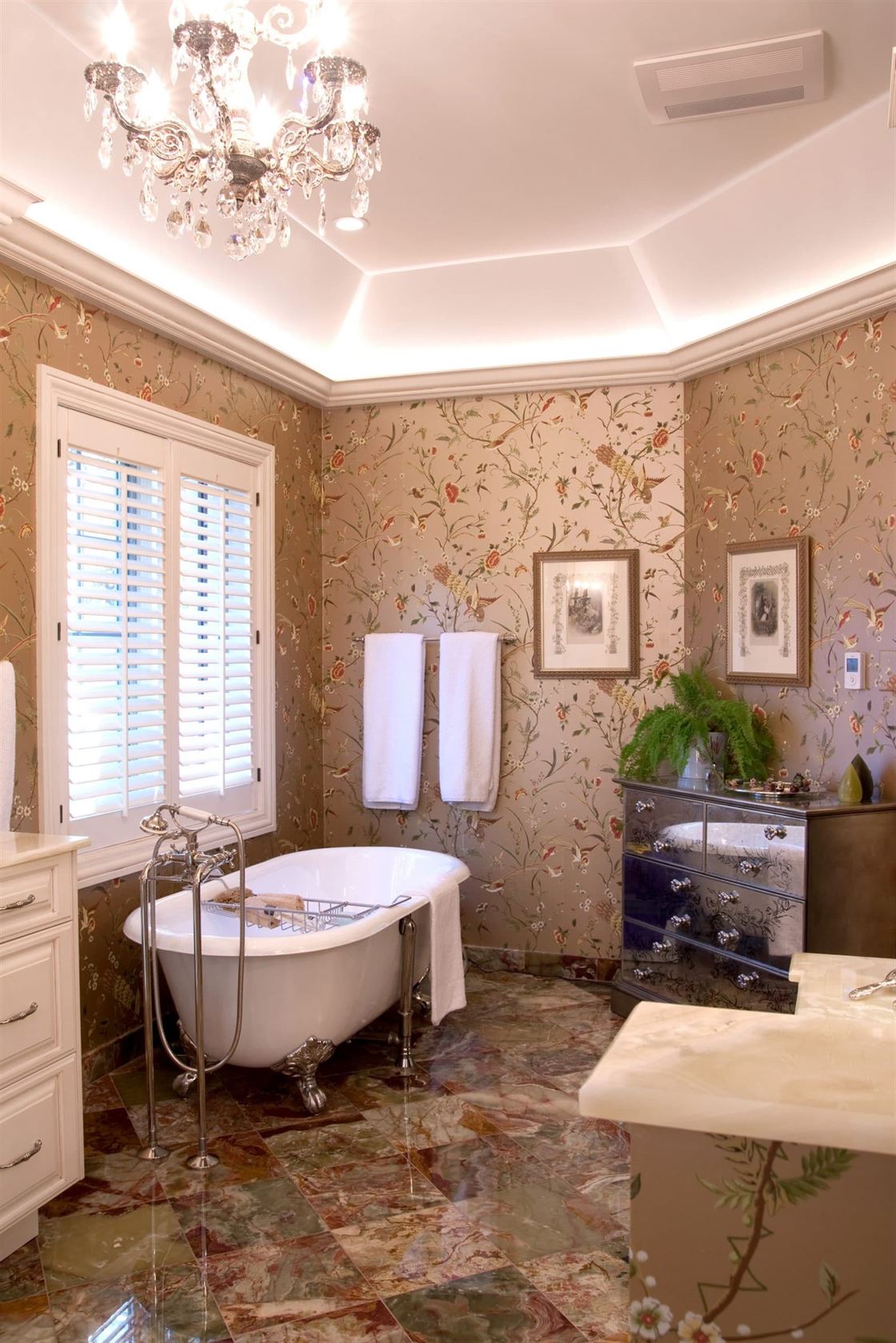 Whether you choose to stick with a white tub or you showcase your personality with bolder colors like black or pink, a stand-alone tub gives homeowners the opportunity to make a statement through shape, color, and hardware.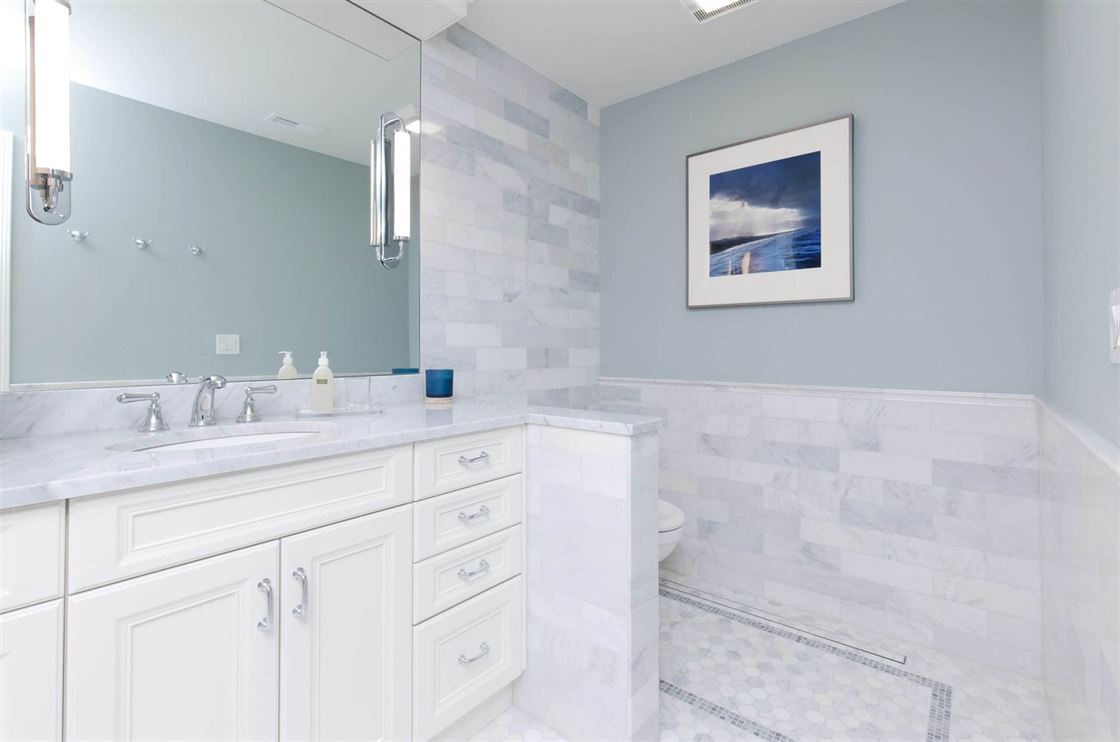 Minimalist Toilet
The toilet probably isn't the first item you think about when you are envisioning your bathroom remodel. However, there are a few things to keep in mind during your project. Do you want to swap your current toilet out for something more eco-friendly? What about upgrading to a toilet with a soft-close lid? Do you want to change the location of your current commode? Some homeowners opt to completely separate the toilet from the rest of the bathroom with a wall, or create a different space entirely for the toilet with a door as well.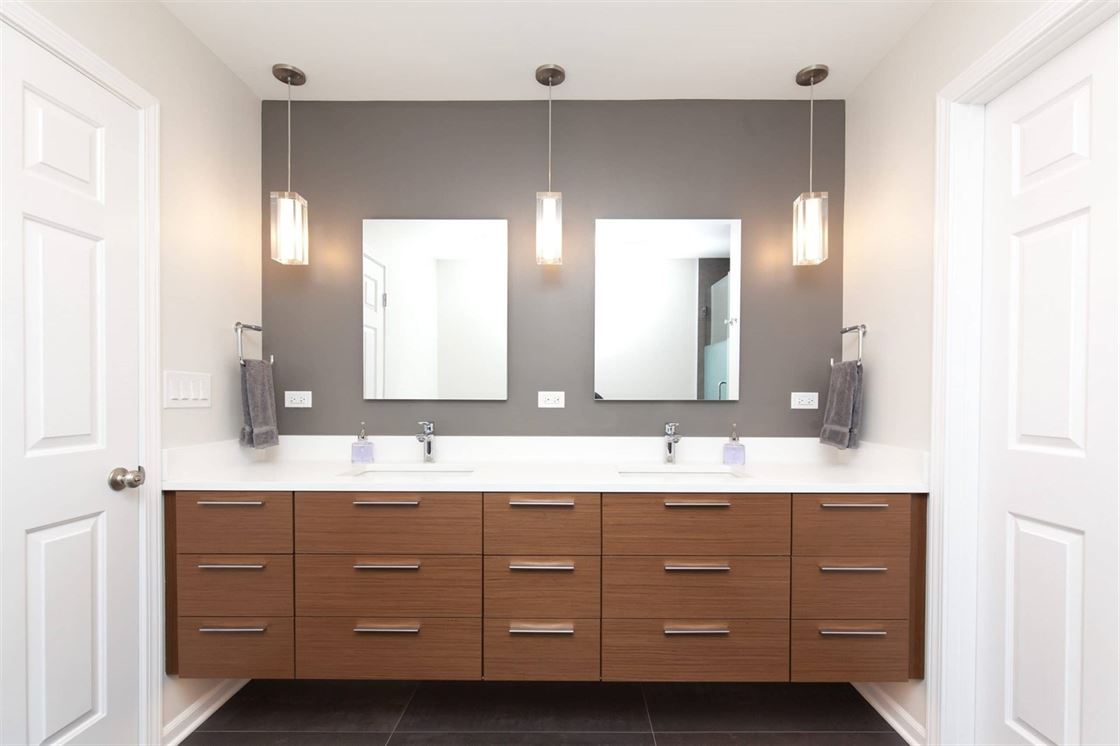 Floating Vanity 
Floating, double, or single vanity? When it comes to the sink or vanity in your bathroom, you've got options. You can choose to ditch your traditional, outdated vanity for a sleeker, more modern one, and the team at LaMantia is experienced in installing a wide variety of designs. Floating vanities are becoming increasingly popular, as they are more aesthetically pleasing to the eye, open up the space, and add the perfect extra touch of a sleek, contemporary design.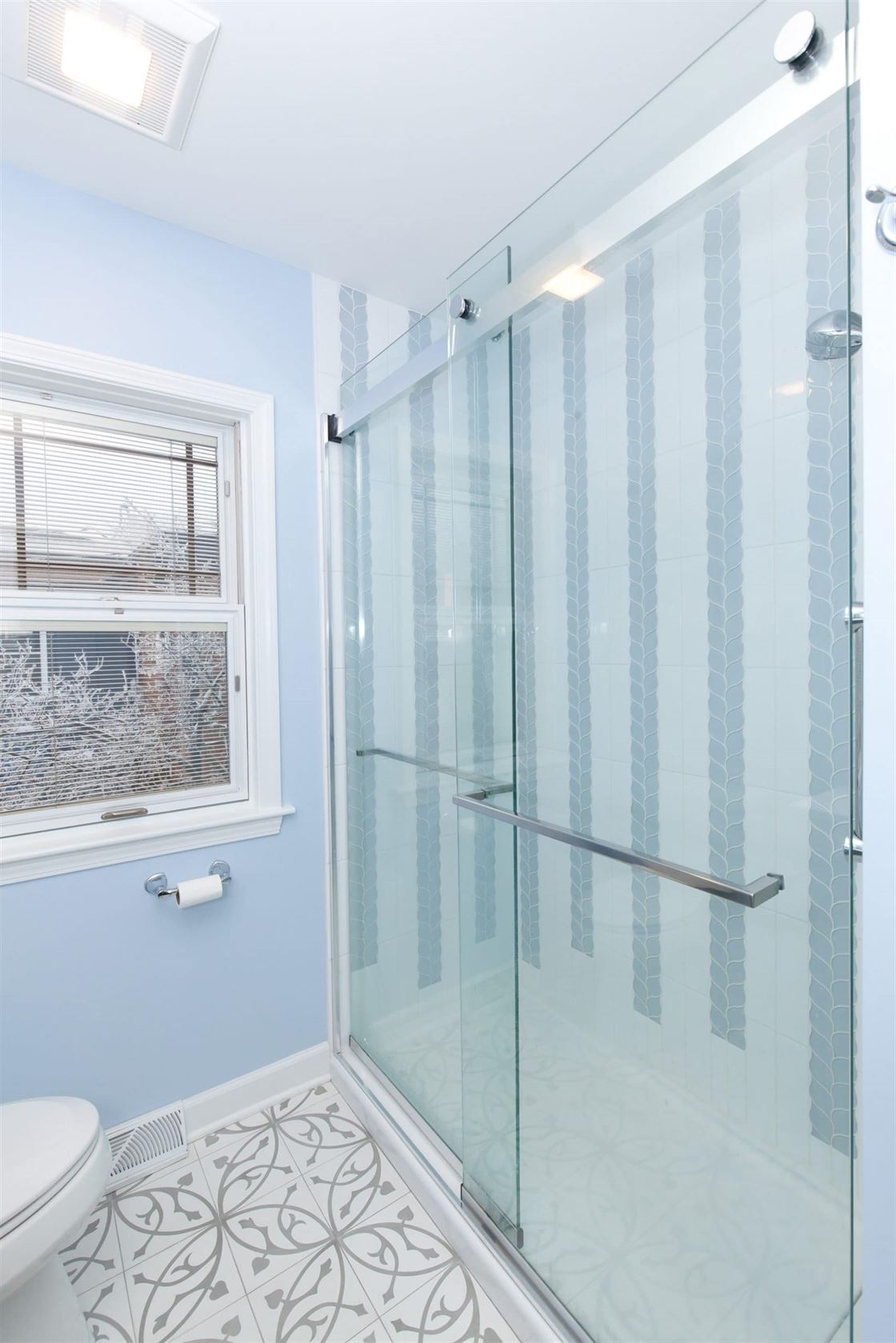 Fun and Unique Tile
Traditional tile found in most homes has rectangular or square shape, creating a subway-tile effect. However, traditions have changed and you're going to love the new, updated tile trends with their unique shapes, bold colors, and funky patterns – making it easy for you to show off your personality in every room in your home! No matter if you choose hexagonal, diamond, arabesque, fish scale or the traditional subway tile style, you're bound to love your finished design.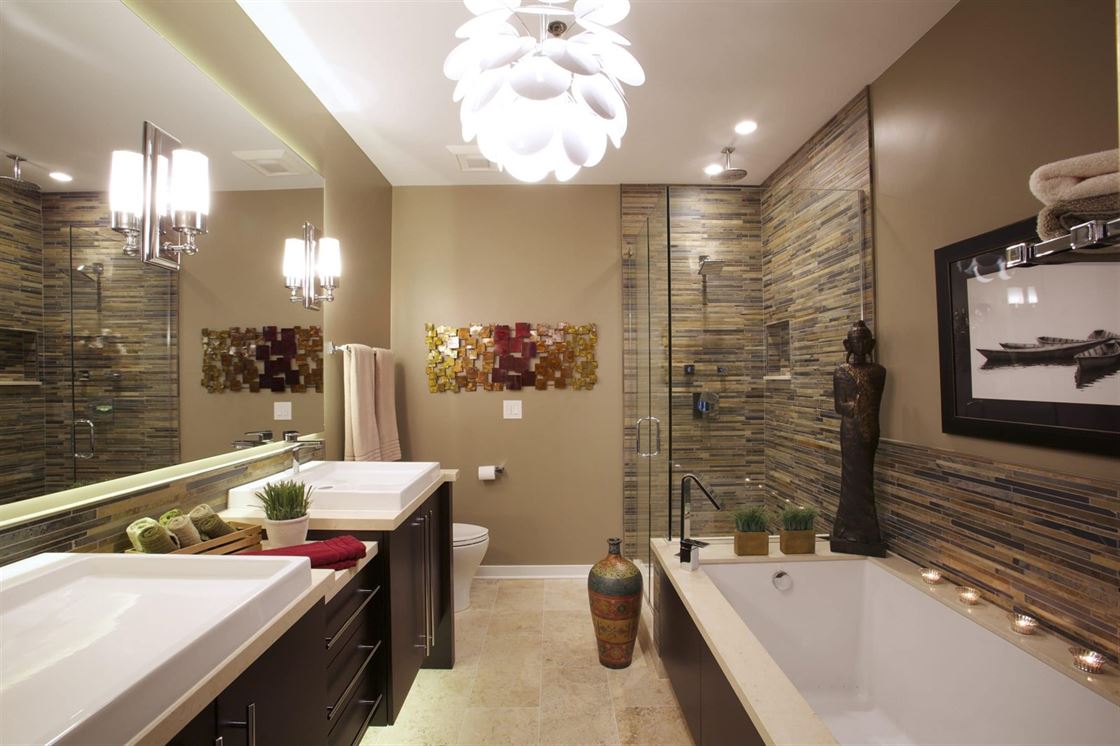 Spa Finishes
In addition to freestanding soaking tubs and large showers, homeowners are going bold, with black hardware for an industrial feel or brass and gold hardware to add a vintage touch to their bathroom. Wood accents are also making a splash in bathroom design this year, adding a calming touch to complete the spa experience in your own home.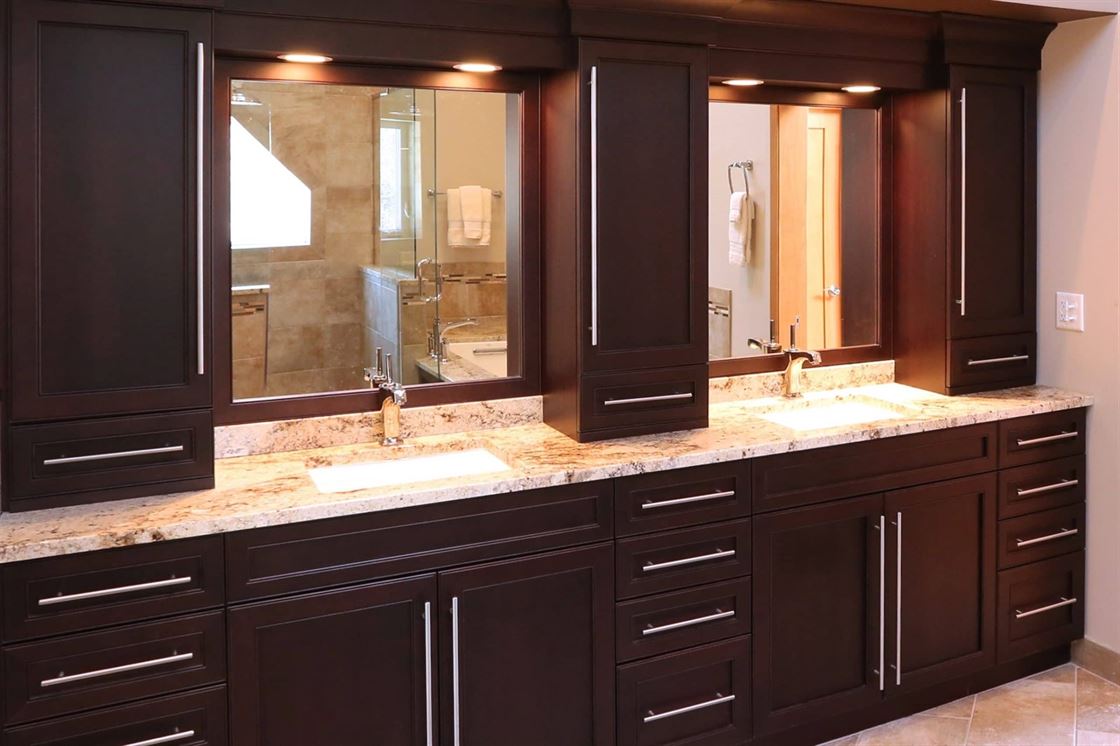 Storage
Storage is always important for any homeowner, and it is becoming increasingly popular to have custom, built-in storage in bathrooms to keep things organized and clutter free. What kind of storage would work best for you and your family? Do your little ones need a place for bath toys? Do you need an easily accessible spot for beauty products and tools to help streamline your morning routine? You can customize storage cabinets and bins with hardware that adds some style to your space, and the team at LaMantia has plenty of options for you to consider.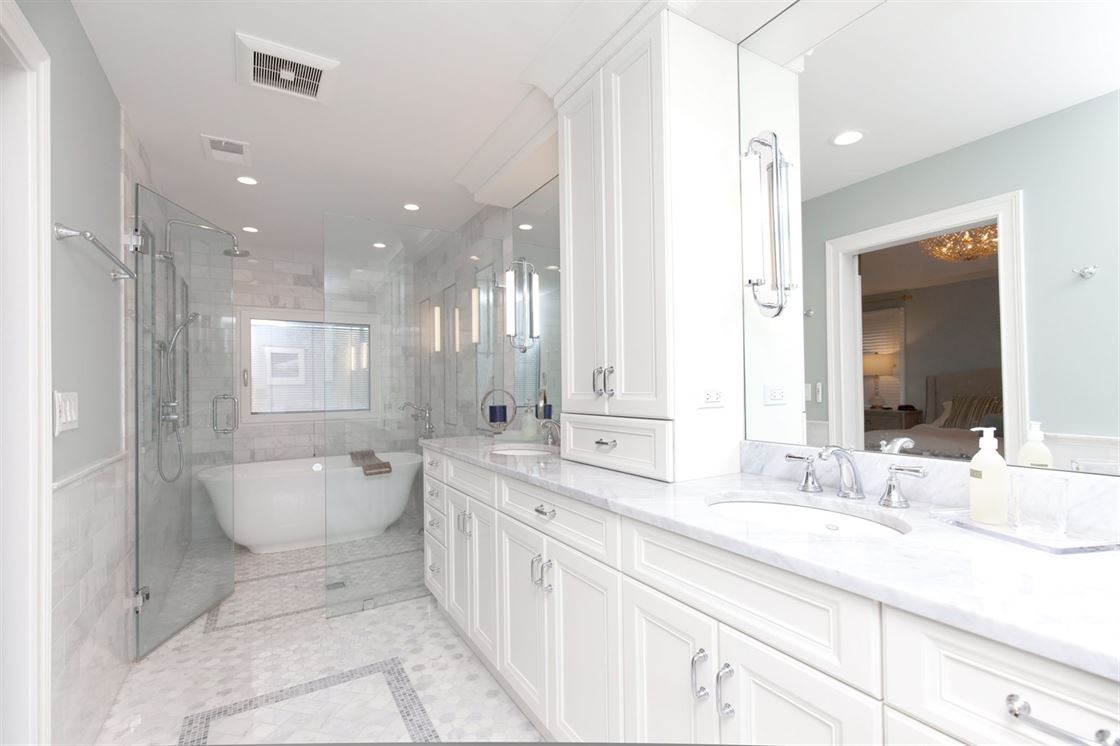 Ready to Upgrade Your Bathroom? 
This is the year that homeowners are ditching boring neutrals and opting for a splash of color and punch of pattern. If you're ready to take your bathroom to the next level, contact us to discuss how we can help you transform your space into your own personal spa.