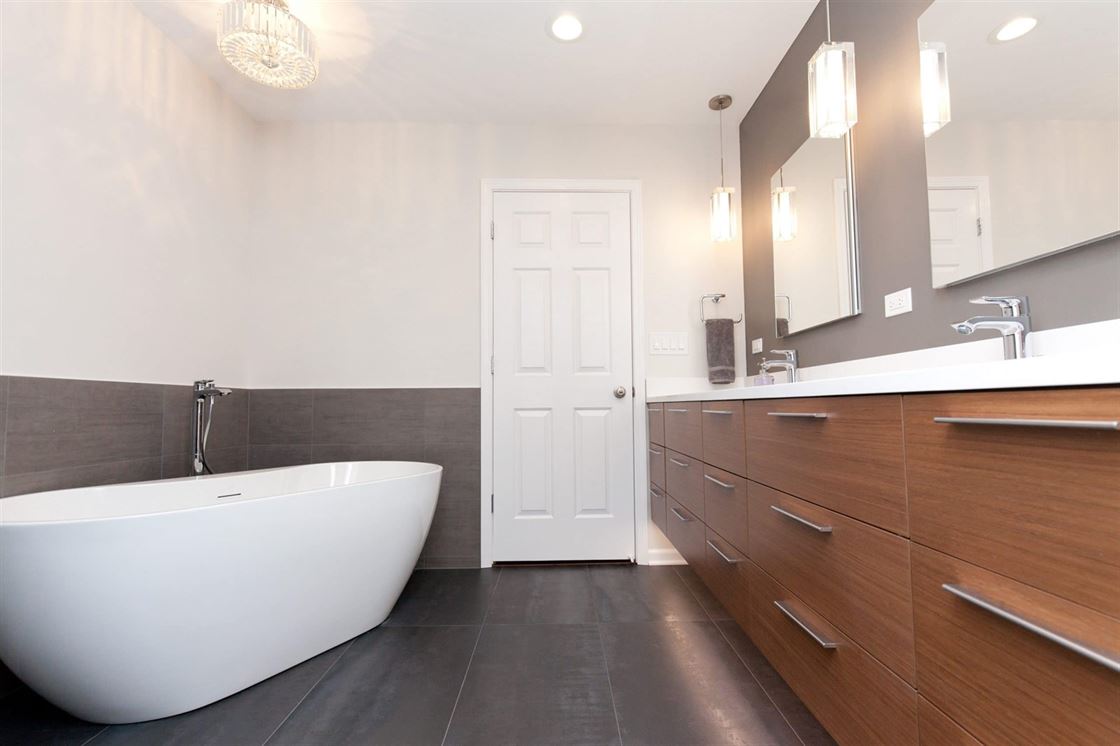 Is your master bath starting to look dated? Or maybe the layout could be more efficient? No matter what style or floorplan you're dreaming of, let the LaMantia Design and Remodeling team take your master bath to the next level with a complete bathroom remodel. 
A Contemporary Vision
Our clients in Hinsdale requested a master bath remodel and included a list of their wants and needs. Luckily, these homeowners had LaMantia designers Jackie Prazak and Ashley Degnan to help them discover their contemporary vision and their bathroom's true potential. The LaMantia design team opened up this master bath by relocating plumbing fixtures and one wall to create a more spacious bathroom, and still managed to incorporate the five plumbing fixtures on the client's wish list.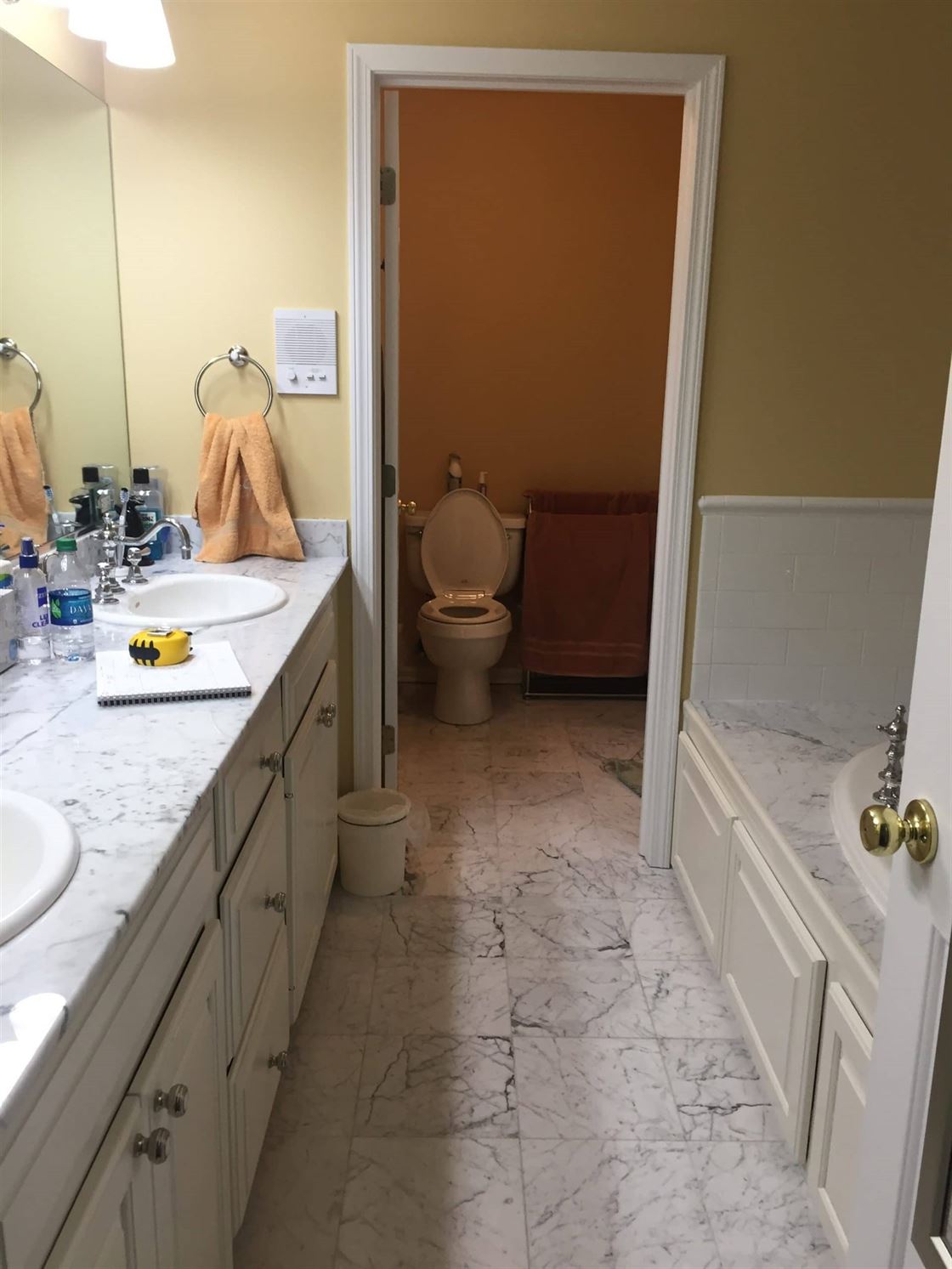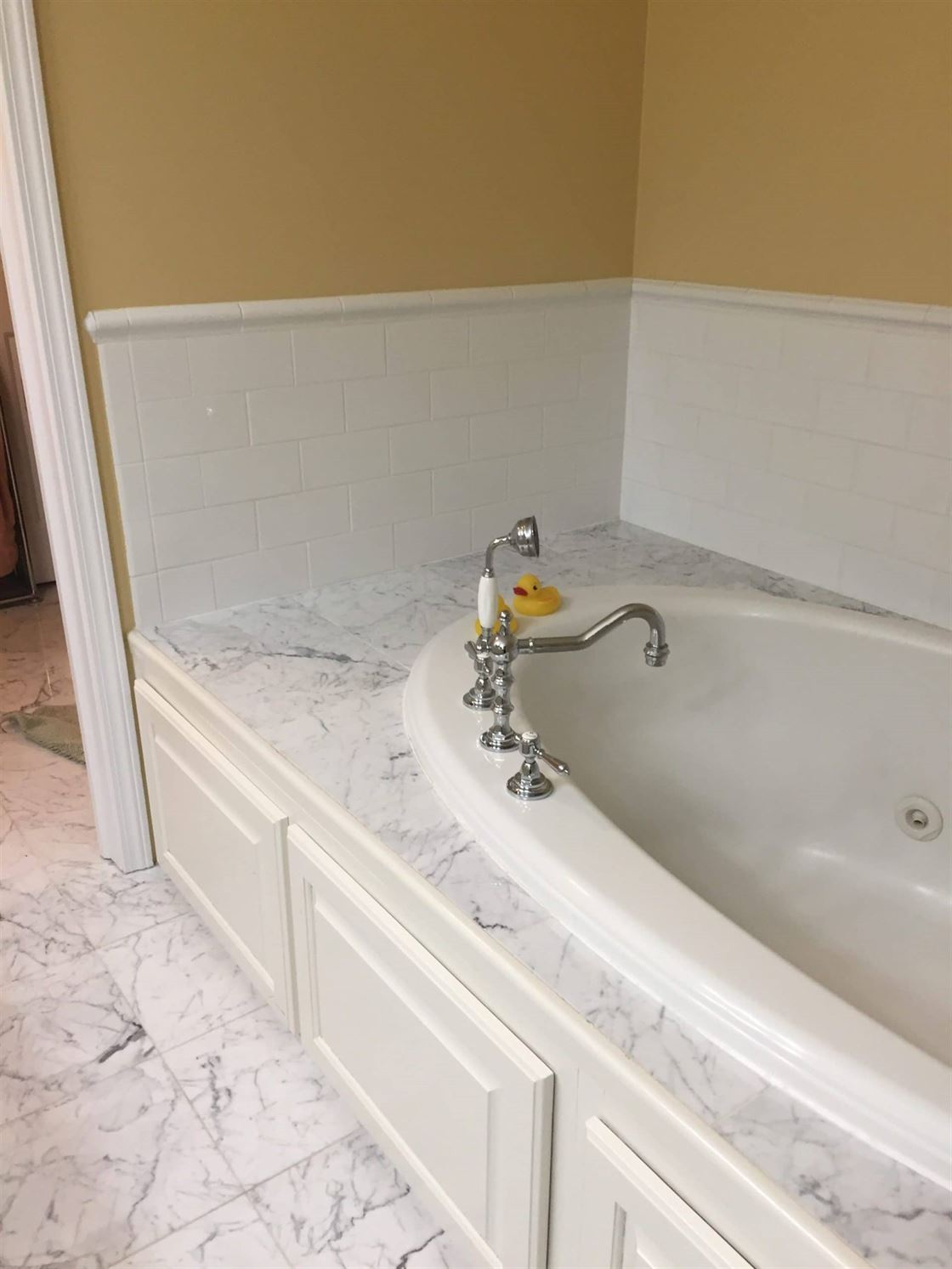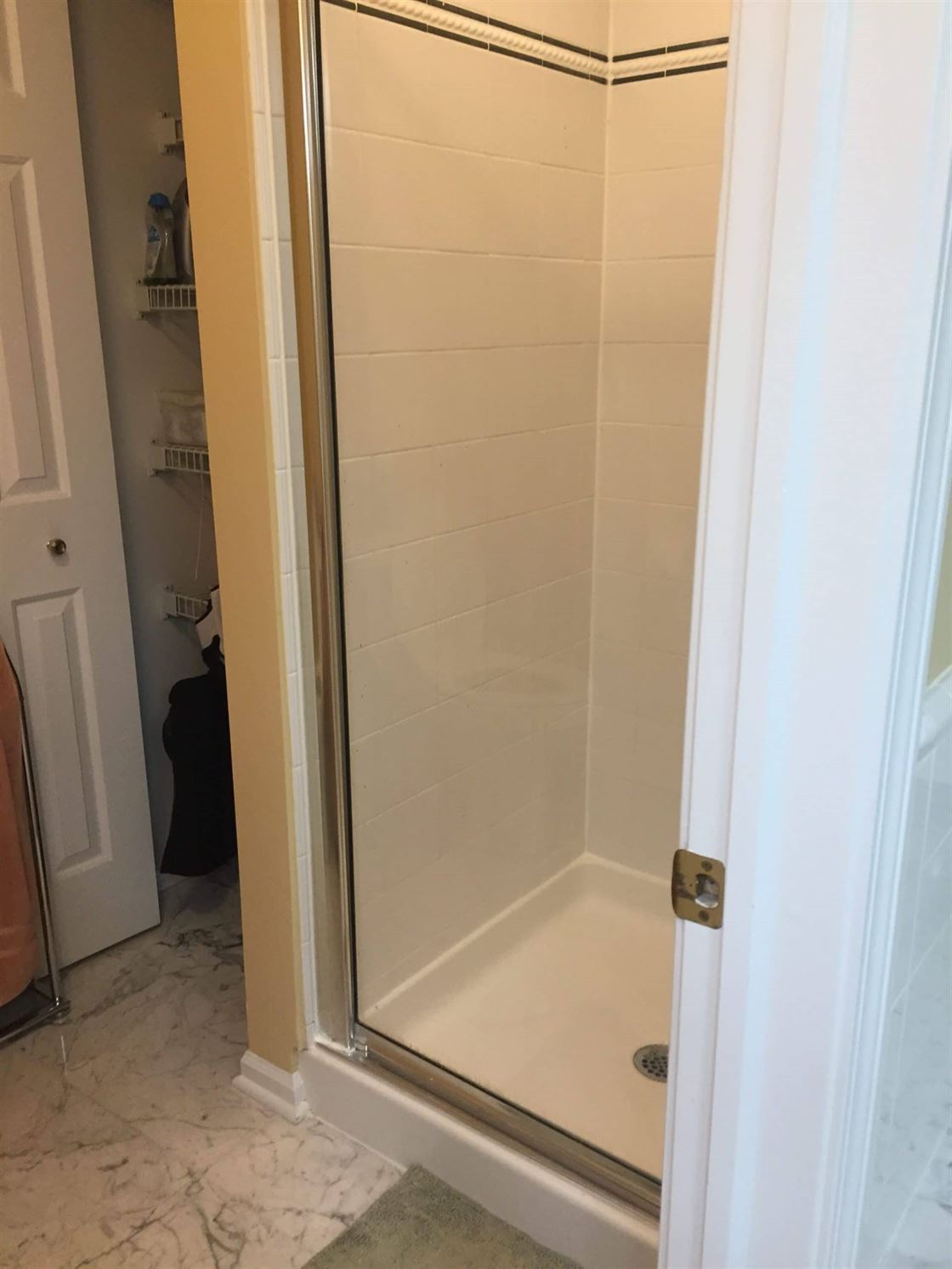 Spa-Inspired
The homeowners requested a spa-like setting, so we separated the shower from the toilet room by adding a wall, giving the shower its own entrance (without a view of the toilet). Materials like earthy brown and dark gray-colored tile combined with natural pebble mosaic shower floor tiles filled the shower stall with a cozy, relaxing vibe. Features like a rain head, handheld shower head, along with a body-embracing soaking tub and dimmer switches for all lighting, gave this master bath the versatility to transform into a tranquil getaway where the owners could relax after a long day at work.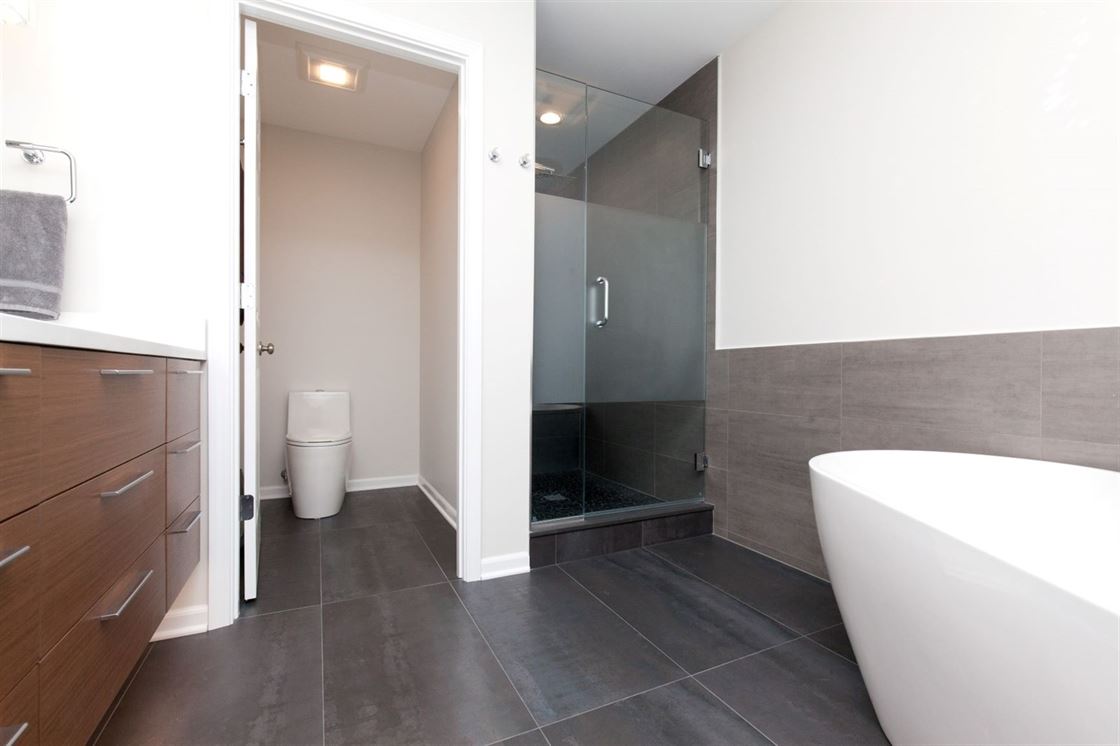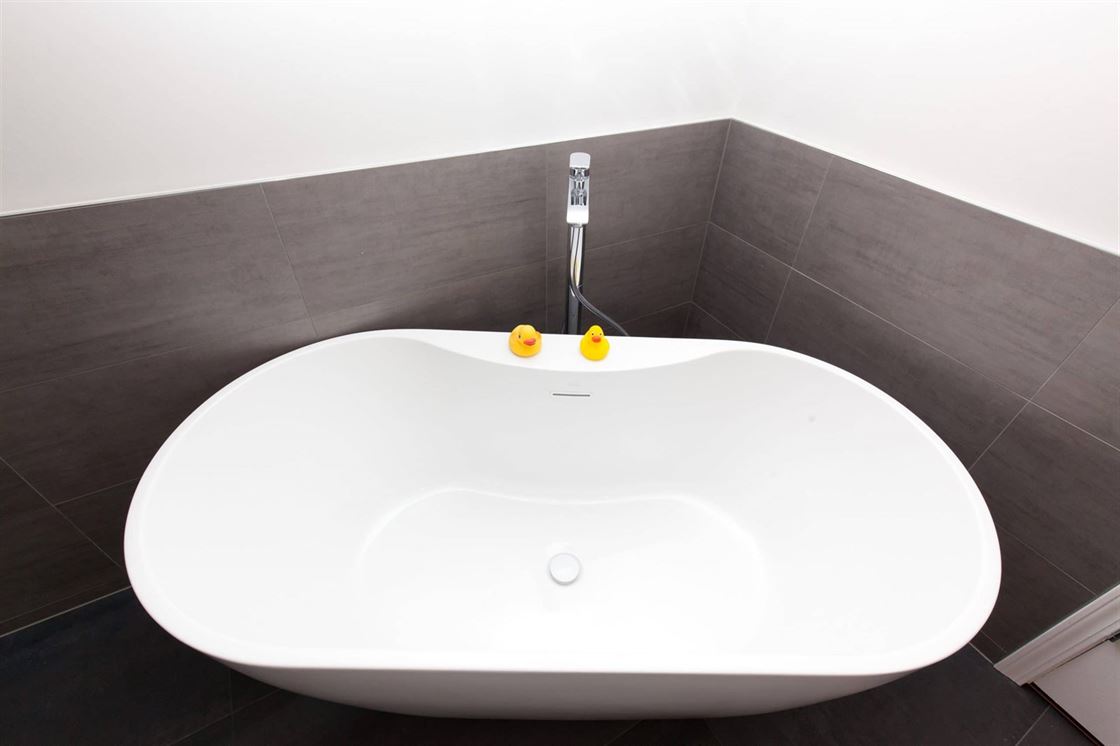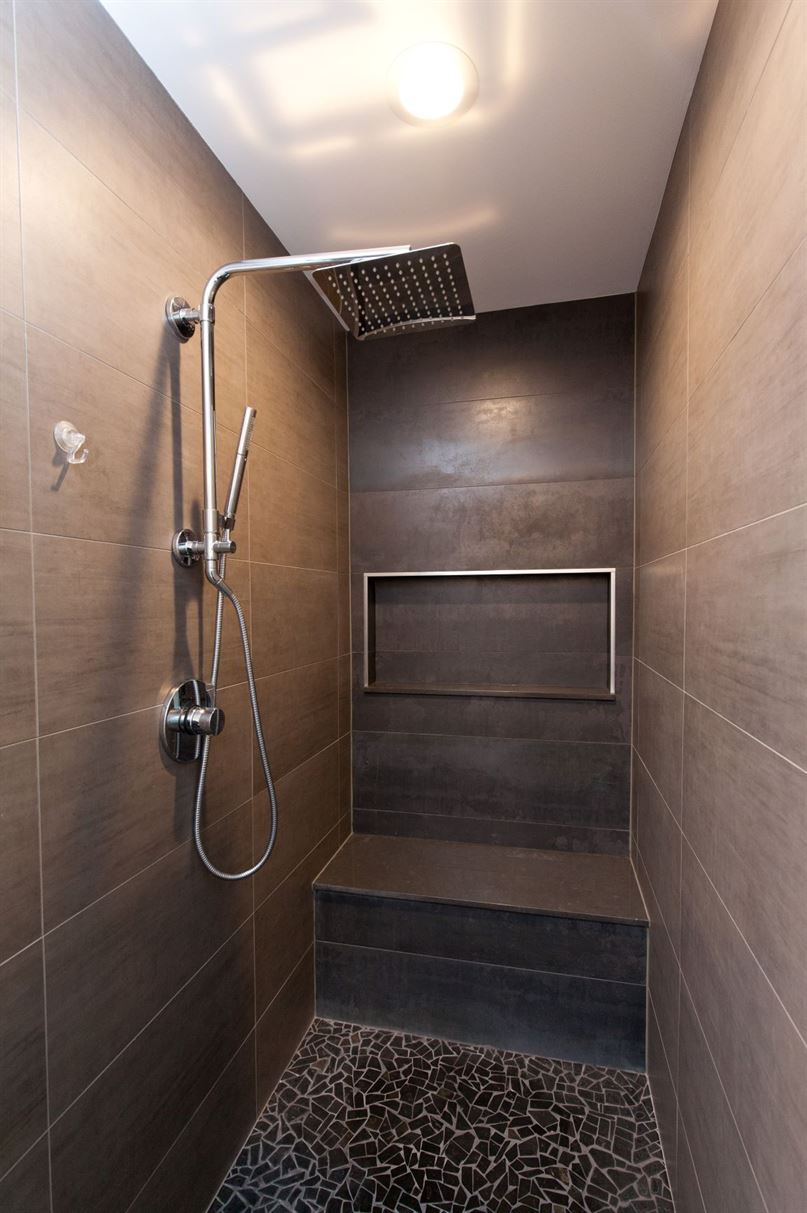 Sleek Finishing Touches
Our design team tied the contemporary look together with dark, large-format, porcelain tiles throughout the space. They also incorporated flat-panel doors on the vanity in walnut veneer, along with a crisp quartz sink and clean-lined lav faucets. The streamlined pendant fixtures added a touch of sparkle to complete this contemporary oasis.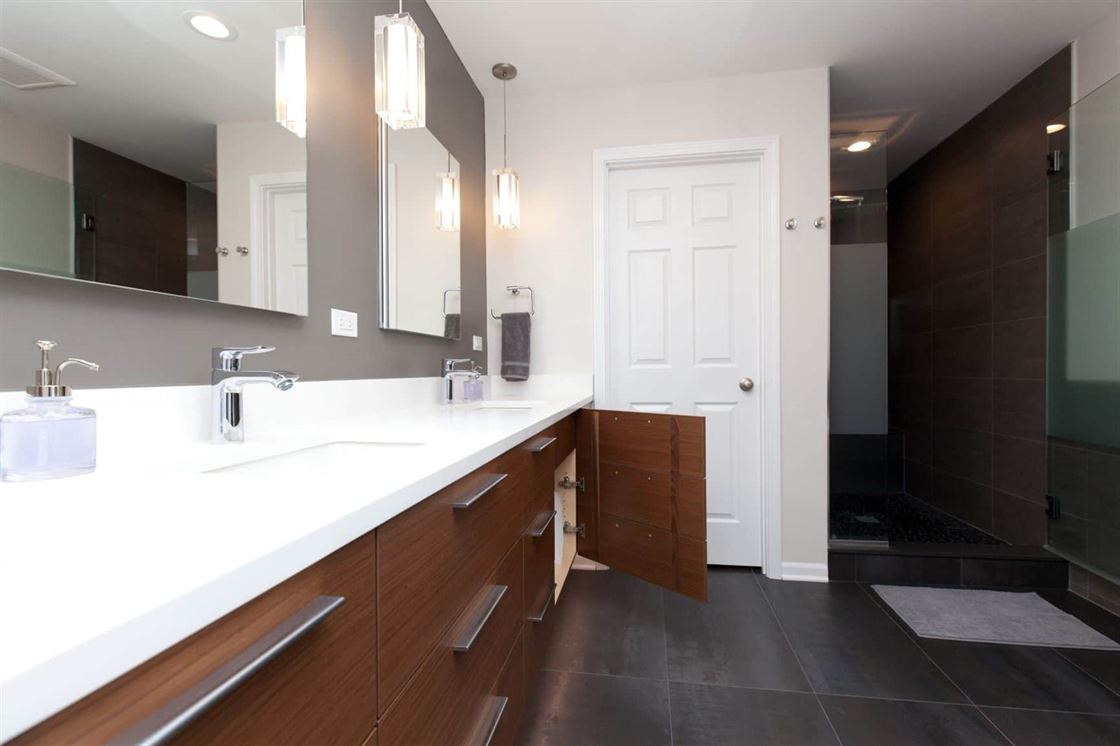 If you are interested in taking your master bath to the next level, let our top design and build team help you bring your vision to life! Contact us today for a complimentary consultation.