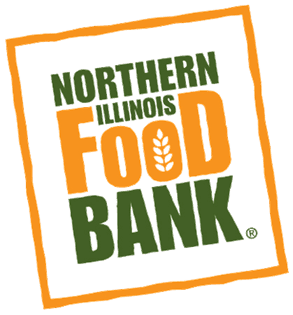 No one should ever have to go hungry, yet 15 million households suffer from food insecurity — that's 11.8 percent all of the households in America. That means that people are skipping meals, eating less at each meal, buying non-nutritious foods because they're cheap, and/or forgoing food to feed their children.
Not only are individuals and families not getting enough to each each day, but some must make challenging decisions like whether to pay for utilities, groceries, or medical care.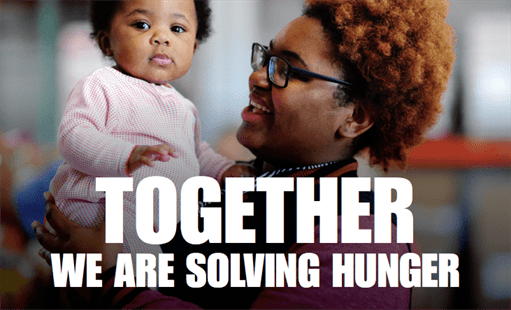 Helping the Hungry in Illinois
That's where the Northern Illinois Food Bank, a member of Feeding America, comes in. This food bank serves as the source of nutritious food and hope for more than 71,000 people every week, and it provides food to more than 800 food pantries, shelters, soup kitchens, and youth and senior centers across 13 local counties. This non-profit partners with food pantries, feeding programs, food manufacturers, retailers, foundations, and individuals in the community to help feed our hungry neighbors.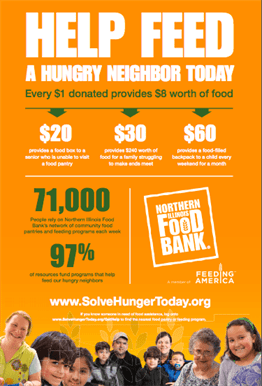 Join LaMantia in Giving Back This Season
In the spirit of thanks and giving, LaMantia has partnered with the Northern Illinois Food Bank to help out those in need in DuPage County. There will be two ways to contribute to the LaMantia food drive, which runs throughout the month of November.
Physical Food Drive
For those who wish to contribute food items in person, you can drop off your donations at the LaMantia showroom in Hinsdale. We have a donation box on our porch, so you can contribute any time throughout the month. Please include only non-perishable items and items that are not in glass jars.
Most Needed Items
Whole Grain Cereal

Canned Fruit in Juice

Oatmeal

Low Sodium Canned Vegetables

Whole Grain Pastas

Brown Rice

Instant Breakfast Drink Mix

Dry, Whole Beans (No Sugar Added)

Lentils

Low Sodium Pasta Sauces

Canned Chicken or Tuna (In Water)

Low Sodium Soups

Spices and Seasonings

All Natural Peanut Butter
Virtual Food Drive
The second way to participate is through our virtual food drive. With this option, you can provide a monetary donation directly to the Northern Illinois Food Bank. A simple $1 donation equals $8 worth of food that this organization can provide.
However, you choose to help, our neighbors are sure to appreciate your generosity and well wishes this season!